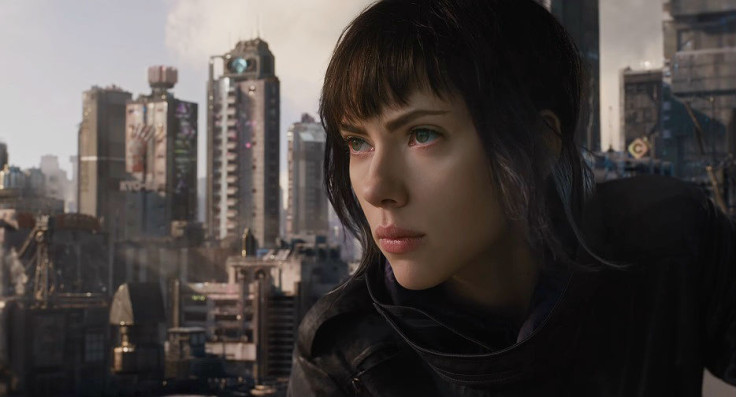 Despite having a Hollywood A-lister at the forefront, a 12A certificate and a legion of fans dedicated to the story's source material, Rupert Sanders' Ghost in the Shell has made a disappointing $62m (£49.6m) since its release began rolling out worldwide on 29 March. Its US sales accounted to just over a third of that. So, presented with those figures (and knowledge of its $110 million budget), there's no wonder its being considered a box-office flop.
Now, Paramount Pictures' domestic distribution chief Kyle Davies has opened up as to why he thinks the movie has failed to have great financial success, narrowing it down to two reasons; the whitewashing controversy surrounding Scarlett Johansson's involvement. In the film – which is based on Masamune Shirow's manga series of the same name – the Avengers Assemble star plays Major/Motoko Kusanagi, a cyborg who many people believed should have been portrayed by an Asian actor given Ghost in the Shell's Japanese origin. Davies believes that casting decision and backlash, combined with its middling reviews, caused potential fans to opt out of seeing the film at the cinema altogether.
"We had hopes for better results domestically," Davies candidly admitted to CBC. "I think the conversation regarding casting impacted the reviews. You've got a movie that is very important to the fanboys since it's based on a Japanese anime movie. So you're always trying to thread that needle between honoring the source material and making a movie for a mass audience. That's challenging, but clearly the reviews didn't help."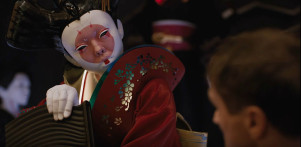 While it's impossible to provide a definitive answer, as there could be a multitude of reasons why the film is under-performing, Davies' theories seems like very likely. Interestingly though, filmmaker Mamoru Oshii –who directed the 1995 anime adaptation – defended Johansson's casting prior to the film's release, saying: "The name 'Motoko Kusanagi' and her current body are not her original name and body, so there is no basis for saying that an Asian actress must portray her. Even if her original body (presuming such a thing existed) were a Japanese one, that would still apply.
"If that's not allowed, then Darth Vader probably shouldn't speak English, either. I believe having Scarlett play Motoko was the best possible casting for this movie," he continued to IGN. "I can only sense a political motive from the people opposing it, and I believe artistic expression must be free from politics."
Even The Ghost in The Shell's original publishers said of her participation: "Looking at her career so far, I think Scarlett Johansson is well cast. She has the cyberpunk feel. And we never imagined it would be a Japanese actress in the first place. This is a chance for a Japanese property to be seen around the world." But it seems like such endorsements weren't enough to persuade the most loyal of fans... Let's just hope the studio and its competitors take note.