Ghostbusters' Leslie Jones invited to Rio Olympics 2016 after epic live-tweet marathon
NBC executive and Olympics producer Jim Bell sent Jones invitation via Twitter.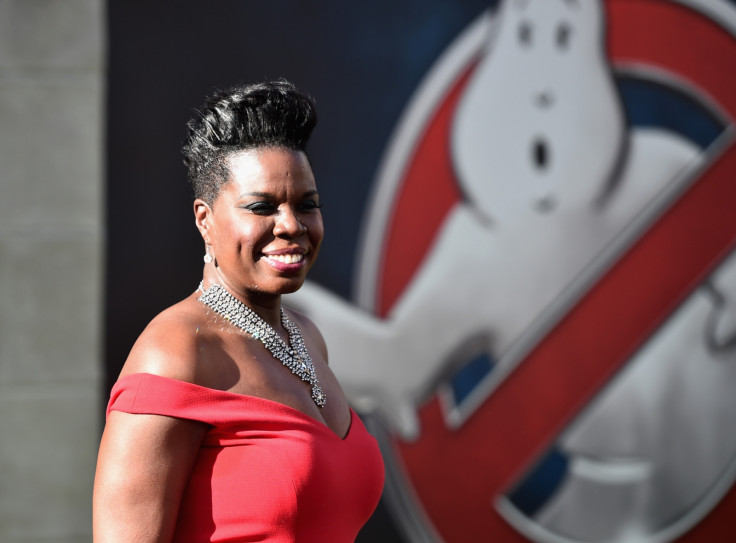 Ghostbusters star Leslie Jones could be heading to Brazil after receiving an invitation to the Rio Olympics 2016. Since the games kicked off on Friday (5 August), the actress has kept her Twitter followers entertained with hilarious commentary on the competition and it may have earned her a golden ticket to the greatest show on earth.
Jones, 48, appears to have cleared her schedule to watch the competition from the comfort of her own home. The American actress told her 396,000 followers: "Yep, I love the Olympics it's the only time all countries come together to compete! I love it!!" She later added: "Damn I need five TVs, I can't catch every event!" Dressed in a stars and stripes outfit, a video showed Jones chanting in support of her country: "We about to win [those] medals, yo! USA!"
The Hollywood star's tweets drew attention from NBC Olympics executive producer Jim Bell, who kindly extended an invite to Rio. Bell tweeted: "You're officially invited to Rio. Want to come?"
An ecstatic Jones replied: "Hmmmm, don't play cause y'all need me... I would have the whole Olympics pumped!!" Then she turned to her followers for advice: "So the question is....should I go? Hmmm."
Actor Samuel L Jackson also caught Bell's attention as the executive retweeted one of the star's tweets, which read: "Most MUTHAFUKKA OF A LEG by AquamanPhelps!!! Hella swim by all!! Go USA!!!!"
Scandal creator Shonda Rhimes revealed herself to be a fan of Jones's commentary, tweeting at the comedian: "I [love] this @Lesdoggg!" One other supporter tweeted: "Someone needs to hire @Lesdoggg as a sports commentator. It might convince me to actually watch it," while another quipped: "Leslie Jones invented the Olympics."
Jones's fans are no doubt glad to have the actress active on Twitter again after she almost quit the social media site in July. The Saturday Night Live star received a flood of racist slurs following her role in the all-female Ghostbusters reboot. Before temporarily departing, Jones tweeted: "I leave Twitter tonight with tears and a very sad heart. All this cause I did a movie. You can hate the movie but the s**t I got today... wrong."
© Copyright IBTimes 2023. All rights reserved.