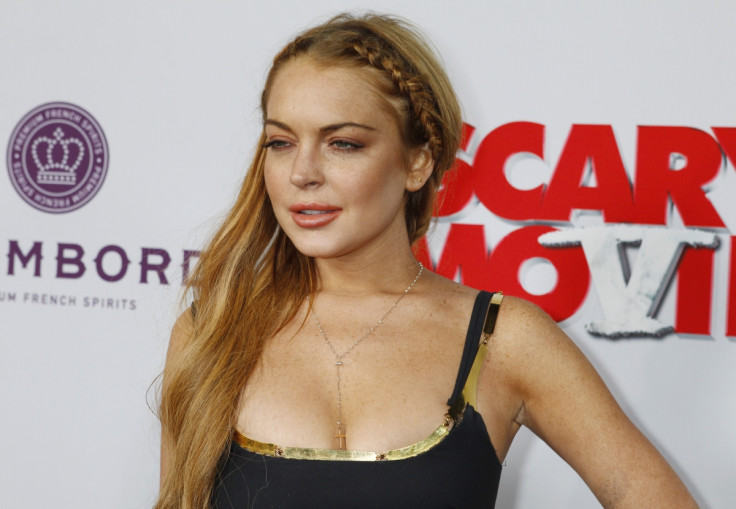 Lindsay Lohan has broken her silence over her turbulent relationship with fiancée Egor Tarabasov. The Mean Girls actress has alleged that the Russian billionaire has been physically abusive to her on more than one occasion, after he "drank too much."
Images have emerged of a violent altercation between the pair during a holiday on the Greek island of Mykonos to celebrate her 30th birthday last month. And in another incident, which was caught on video, police were called to their Knightsbridge flat in London after a row escalated.
Recounting the incident in an interview with the Daily Mail, she said: "Egor and I had been out for dinner. We danced, it was fun. When we got home I went to bed and Egor went out. A few hours later he came back and when I woke up he was standing over me. He wasn't himself, he was being very aggressive and he attacked me."
The actress was heard shouting: "Please, please. He just strangled me. He almost killed me."
Lohan described a volatile relationship, adding that she now feels unsafe with her fiancée. "It's not the first time. That's the problem. But this time, someone saw. I didn't call anyone, I've dealt with enough police in LA," she continued.
"I genuinely fell in love with him but he broke my trust and made me feel unsafe. I realise now you can't stay in a relationship just for love. No woman can be hit and stay with that person if that person isn't prepared to say sorry," she added.
Romanced blossomed between the pair last year after they met on the beach in Mykonos, Greece. They have been inseparable ever since, and soon announced their engagement.
However, speculation about the relationship mounted after Lohan issued a series of cryptic Instagram posts, including one claiming that Tarabasov, 23, cheated on her during a night out with her friend and Vogue fashion designer Dasha Pashevkina, whom Lohan referred to as a "Russian hooker."
In another post, Lohan tweeted a photo from her 2009 movie, Labor Pains, writing: "I am pregnant!!" sparking rumours that she was expecting a child with the Russian businessman. She has since refuted the claims that she is expecting.
The troubled star, who has been staying with a friend in France since her split with Tarabasov, revealed she had suggested couple's counseling to help mend their fractured relationship, adding "it's down to him now".
The former wild child of Hollywood has battled drug and alcohol problems, but in recent months had appeared to be putting her troubled past behind her.