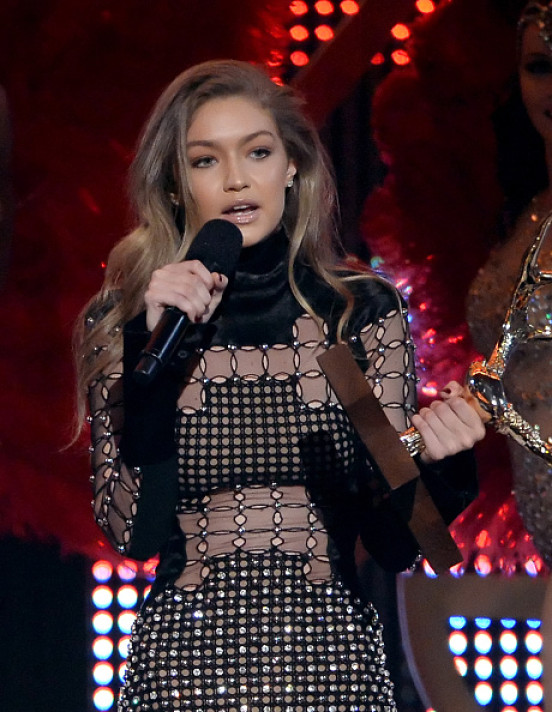 Gigi Hadid has insisted she's "always been a good girlfriend" as she appears to be struggling to understand what caused her recent split from Zayn Malik. It follows rumours that the pair had called time on their relationship after seven months together.
The model was collecting an award at Spike TV's Guys Choice Awards in Los Angeles on Saturday (4 June) as she was named Our New Girlfriend. Hiding her heartbreak, she was all smiles on the red carpet, as she posed in a striking beaded mini dress with elaborate cut-outs, showing off her svelte figure.
Accepting her award from Blurred Lines singer Robin Thicke, the 21-year-old told the crowd: "I thought I was gonna come and wing [my speech] and be good. But then I woke up early this morning and thought, "Gigi, there is no way you're going to be calm or cool in front of Kobe ever in your life."
"So I called a friend and I said, "What do I say that is funny?"' 'I was like, "I have always been a good girlfriend, even when in middle school when I have had crushes I have always been kind of nice."
While Hadid regards herself as girlfriend material, the couple reportedly had a falling out on her birthday in April and, apparently, its not the first time.
"During her birthday they were fighting. They have broken up and got back together a few times," a source told E! Mail Online reports. "Gigi is really sad about this, though, and in a way would like to work it out. It's more about that constant contact with Zayn that she misses and they did get very close."
The source added, however, that the pair "can likely get back together tomorrow. It's all very unclear what going on between them now. They been having some issues lately that involved communication and getting along".
Fuelling reports that the glamourous couple might yet reconcile, Hadid posted a video of herself on Snapchat singing along to Zayn's Pillow Talk. On Friday, (June 3) the model was spotted wearing her necklace with a pendant bearing the letter "Z."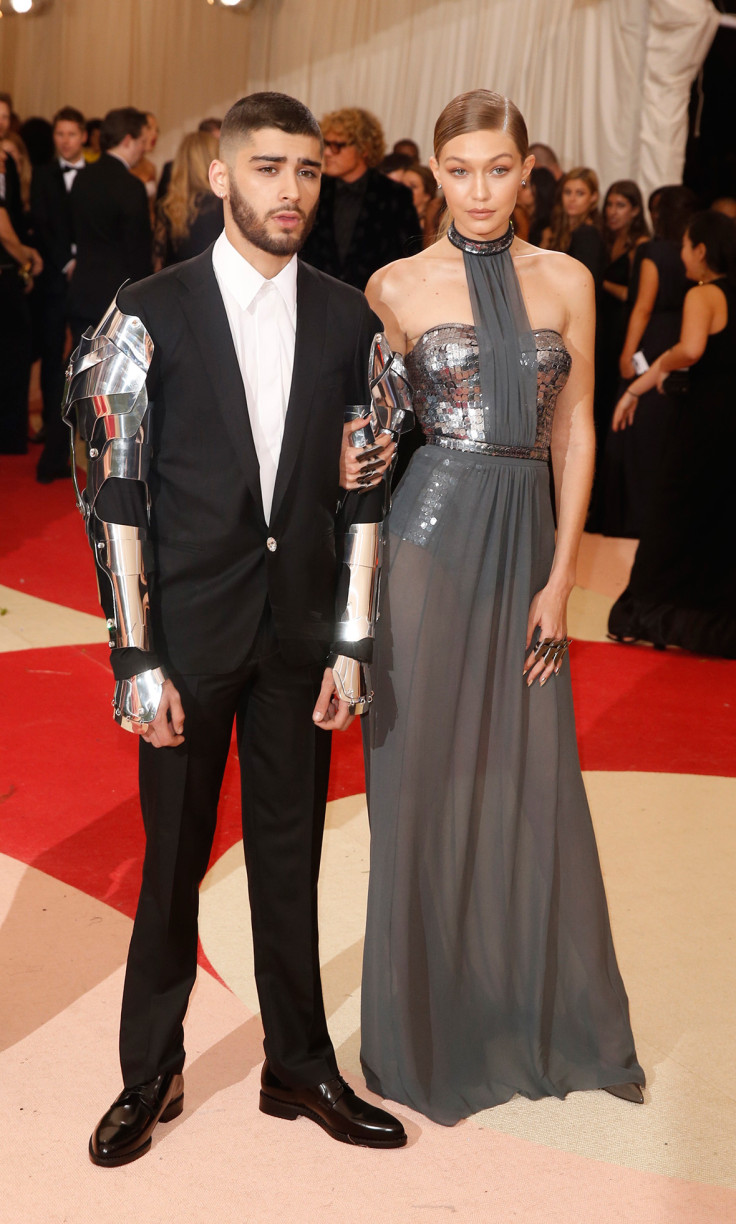 The pair was previously seen on the red carpet at the Met Gala and showed no signs of a looming split.
Gigi, who has previously dated Joe Jonas and Cody Simpson, has reportedly found a shoulder to cry on in Taylor Swift who it was revealed has also split up from DJ boyfriend Calvin Harris. The former music power couple, who had been together for 15 months are said to have ended things amicably with 'no drama.'