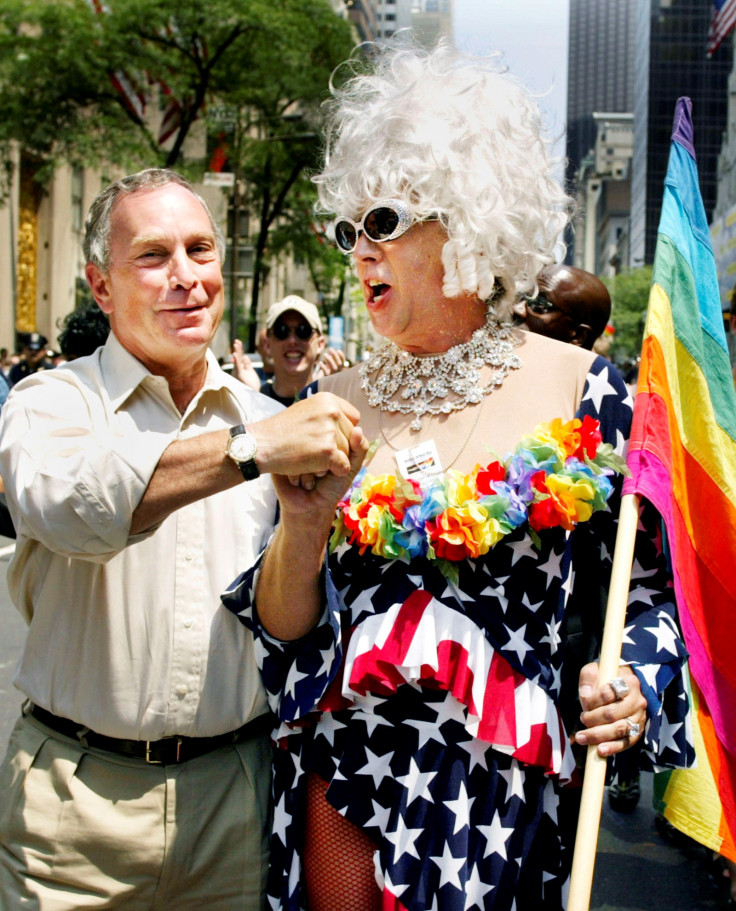 Gilbert Baker, the San-Francisco-based artist best known for creating the rainbow flag for gay community, has died at the age of 65 on Thursday (30 March) night, his long time friend Cleve Jones said.
According to reports, the Lesbian Gay Bisexual Transgender Queer (LGBTQ) rights activist died in his sleep at his New York home. The cause of death is still not known.
"My dearest friend in the world is gone. Clive Baker gave the world the rainbow flag, he gave me forty years of love and friendship," Jones, also an AIDS activist, tweeted.
Jones also posted a photo of the artist with the former president Barack Obama. He invited people for the candlelight vigil, which he had planned for Friday evening in San Francisco.
Screenwriter Dustin Lance Black tweeted, "Rainbows weep. Our world is far less colourful without you, my love. Gilbert Baker gave us the rainbow flag to unite us. Unite again."
California State Senator Scott Weiner said the artist's work has "helped define the modern LGBT movement".
"Rest in power, Gilbert," he added.
Born in Kansas in 1951, Baker was posted in San Francisco in the early 1970s. He was serving in the US army when the gay rights movement began in the country, Reuters said.
In 1978, he first designed the eight-colour flag representing the LGBTQ community for the city's gay freedom day, the pioneer to the modern pride parade, the BBC reported.
The eight colours in the original flag symbolised eight different aspects of the humanity; pink was for sexuality, red for life, orange for healing, yellow for sunlight, green for nature, turquoise for art, indigo for harmony and violet for human spirit.
Later, the flag was modified and reduced to six colours, removing pink and indigo, and replacing blue for turquoise.
Baker had said that through his flag, he wanted to convey the idea of diversity and inclusion, using "something from nature to represent that our sexuality is a human right".
Baker began making banners and flags for gay rights and anti-war protests, often at the request of Harvey Milk, who later became the first democratically-elected gay man to join public office in California. Milk won the 1977 election for a seat on the San Francisco Board of Supervisors.
In 2015, New York's Museum of Modern Art bought the flag for its design collection, calling it as a "powerful design milestone".
Today, a giant rainbow flag flies at the junction of Castro and Market streets in San Francisco, near Harvey Milk Plaza, representing the rights of gay community people. Jones had planned the vigil under the flag at 7pm local time (02:00 GMT).