'Gimple fired my son': Chandler Riggs' father lashes out at Walking Dead producer over Carl's death
Carl gets infected after being bitten by a zombie in episode 8 of TWD season 8.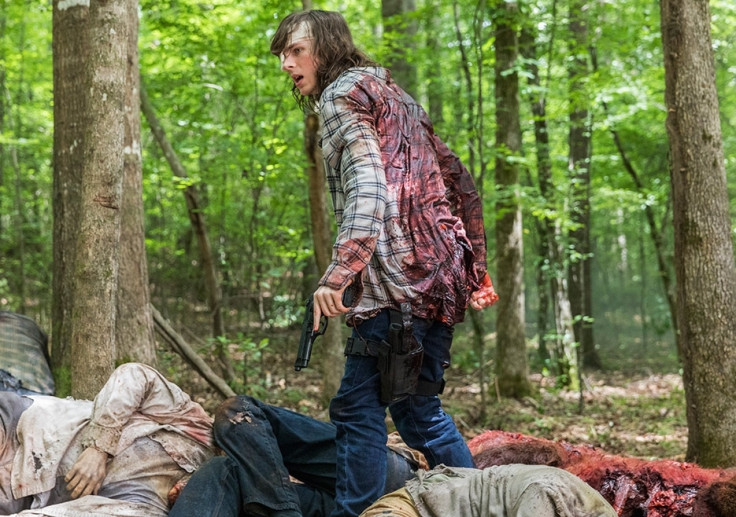 Fans were left speechless after The Walking Dead aired its mid-season finale as the show killed one of its most beloved characters, Carl Grimes, the son of show's lead protagonist, Rick.
While many thought that this was a planned move by Scott Gimple, Chandler Riggs' father expressed his anger over the show producer disappointing his son after "promising" him three more years in the zombie horror thriller. In a Facebook post, which has since been deleted, he talked about his son's exit from TWD.
"Watching Gimple fire my son 2 weeks before his 18th birthday after telling him they wanted him for the next 3 years was disappointing," Riggs' father wrote on social media after the midseason finale. In episode 8 of TWD season 8, titled How It's Gotta Be, Carl defies Rick's wish and goes into the woods where he endangers his life to save Siddiq.
In the episode, Carl takes a heroic stand against the Savior leader Negan and helps the Alexandrians escape through a tunnel and take refuge in an abandoned sewer. Just when he is looked upon as the next most promising leader, who has the potential to melt the heart of the notorious Negan and build a society just by talking, he shows Rick the zombie bite that he got while saving a man. The episode ends with a shot of Rick and Michonne as they look gutted after learning that their beloved son is turning into a walker every passing second.
Chandler's father thinks his son's exit was uncalled for. "I never trusted Gimple or AMC, but Chandler did. I know how much it hurt him. But we do absolutely know how lucky we have been to be a part of it all and appreciate all the love from fans all these years," his post added.
Meanwhile, the 18-year-old Walking Dead star has admitted that he was surprised to learn about his exit as he wasn't expecting the twist in the show. "I was super surprised. I was not expecting it at all. I don't think any of the fans were expecting it," he said in a statement.
The actor revealed that he got to know about his exit during the sixth episode. "I found out during the rehearsal for Episode 6, which was back around June. It was really weird for a while... but I'm going on to do lots of other cool and exciting things. I just booked a movie and that's really exciting stuff. It's definitely not the end for me. It might be the end for Carl, but not for me," he added.
Although he did not mention anything directly, Chandler did express that he never wanted to leave TWD. "I'm taking a gap year right now to focus on acting for a while. Leaving Walking Dead wasn't my decision. It was quite the shocker for me, Andy and everyone because I don't think anyone saw it coming. It's definitely not a bad thing because it has been awesome being on the show," Riggs told The Hollywood Reporter.