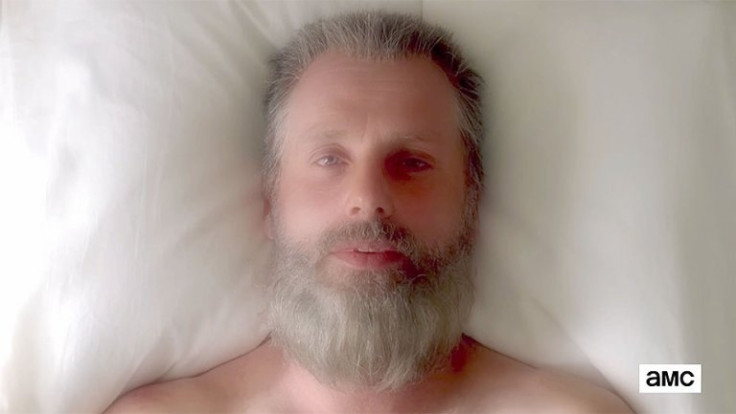 The Walking Dead season 8 premiere is just a month away and fans have raised high expectations from the show creators after a lacklustre season 7. Keeping the previous critiques in mind, the show runners have teased that the season will be a roller coaster ride of emotions as they have decided to bring the show back to life by focussing on how the characters affect one another.
Contrary to the series' previous pattern of focussing on one character in each episode, this season the AMC zombie thriller will adopt parallel storytelling in order to avoid the one-character monotony. "Because of the narrative that we're following ... the story this season is really spread out among all of the characters. And the story shifts quite a bit in single episodes between lots of different characters on a consistent basis, which is a little more unusual for the show,"Scott Gimple told TV Line.
The premiere episode of the season will mark the 100th episode of the series and Gimple told the website that the upcoming season will be emotional as it will explore the dynamics of relationships. "We'll see characters affect one another that we haven't seen affect one another before, or even just thrown together that we haven't seen thrown together, It's been really satisfying," he added.
In season 7, Rick Grimes declared an all-out war against Negan and the upcoming season will focus on how he will fight the battle against the cruellest and powerful leader in the post apocalyptic world. Maggie, who is now the leader of the Hilltop, has extended her support to Rick but considering her pregnancy, fans were assuming that she will be more into raising the baby.
However, Gimple made it clear that her baby will not make an appearance in the upcoming season. "Maggie's baby will not be born is season 8. But anything's possible," he told Comic Book. This season will be more about the war between the Saviors and the Alexandrians.
It remains to be seen how Rick will tackle the cunningness and cruelty of his nemesis Negan, who has made the life of the living hell in the land of the undead.
Walking Dead season 8 will premiere on Sunday, October 22 on AMC.