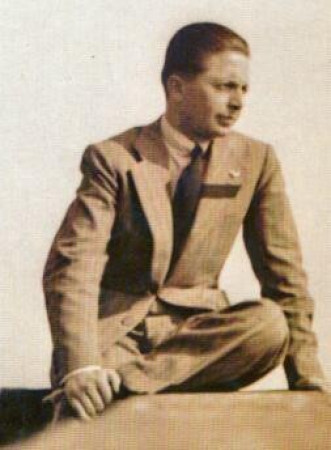 An Italian policeman renowned for helping Jews during the holocaust was in fact a Nazi collaborator, a study has claimed.
The Anti-Defamation League (ADL) said it will no longer honour the memory of Giovanni Palatucci, a police official in the Adriatic city of Fiume (today Rijeka, in Croatia), who was credited with saving some 5,000 Jews between 1940 and 1944.
"We know now what we did not know then, which is that Giovanni Palatucci was not the rescuer he was made out to be," said Abraham Foxman, ADL National Director and a Holocaust survivor.
Research by the Centro Primo Levi at New York's Center for Jewish Studies concluded that Palatucci was "a willing executioner of the racial legislation" and he might have actually played a role in sending Jews to concentration camps.
The team of 12 researchers put forward their claim in a letter to the US Holocaust Memorial Museum, after studying more than 700 documents.
According to the researchers' final report, only 500 Jews lived in Fiume by 1943 and 80% of them ended up at Auschwitz.
Fiume's racial prosecution record was the highest in Italy and Palatucci, who was previously believed to be the local police chief, was actually the adjunct deputy commissary responsible for enforcing race laws in the area, the report says.
Palatucci died aged 35 in the Nazi camp of Dachau in 1944, where he was believed to have been deported for helping Jews.
However the report says he actually ended up there on embezzlement and treason accusations, after passing plans for the postwar independence of Fiume to the British.
For almost 70 years Palatucci has been considered as a wartime hero and compared to German businessman Oscar Schindler.
Palatucci was included in Israel's Yad Vashem holocaust memorial as one of the Righteous Among the Nations and declared a martyr by Pope John Paul II.
Don Angelo Maria Oddi, chairman of the Giovanni Palatucci Association that lobbies for the martyr's beatification, described the report as a media attempt to besmirch his memory.
"The authors of such articles are probably unaware of the many sworn testimonies recorded and stored in our association archives," Oddi said.