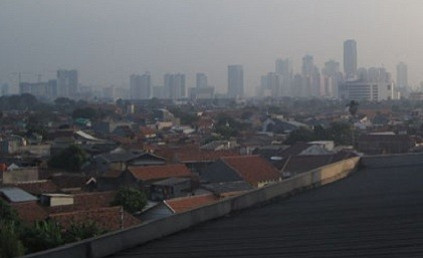 An 11-year-old girl from Jakarta, Indonesia, was raped by her father and subsequently died from the trauma caused and an STD, police say.
Jakarta police chief inspector Putut Eko Bayuseno said the girl was raped twice by her father at their home in East Jakarta after her mother was hospitalised for a tumour in October.
Witness statements, doctor's reports and forensic results all suggest the girl was raped by her father, the Jakarta Globe reports.
Putut said: "The results of the investigation into the case of R.I. reveal that she was the victim of underage sexual abuse. The suspect is none other than R.I.'s own father, whose initial is S.
"A dermatologist said that the victim had a sexually transmitted disease. The suspect also has the same disease."
The girl's father, who is 55, had been diagnosed with an STD when he was 14.
Speaking about the attacks, Putut said: "The first time was on 16 October when the victim's mother was hospitalised due to a tumour. [The assault] was committed in his house. The victim tried to resist but the suspect pinned her down.
"[The second time], was on 19 October at around 11:30am, before the victim left for school."
Awaiting autopsy results
She was admitted to the Persahabatan Hospital in East Jakarta on 29 December after suffering from seizures.
After falling unconscious, doctors found severe wounds to the child's vagina and rectum, and believed she had been the victim of sexual abuse. She died on 6 January.
Doctors think the psychological and physical trauma, as well as the STD, contributed to her deteriorating health and death.
Police have not yet confirmed whether the father's actions led to the girl's death: "[The cause of] her death cannot be officially stated, because the autopsy results aren't out yet," Putut said.
However, if he is found guilty, he faces up to 15 years in prison - or a minimum of three.
Djarot Widodo, a lawyer representing the girl, confirmed the father was being questioned by police.
Her uncle added that the father had admitted sexually abusing his daughter: "He has confessed, therefore he was put in jail."