Girl, 12, died in her mother's arms in Oldham New Year's Eve hit-and-run crash
Helina Kotlarova and her cousin Zanetka Krokova were named as the people struck by a VW Golf.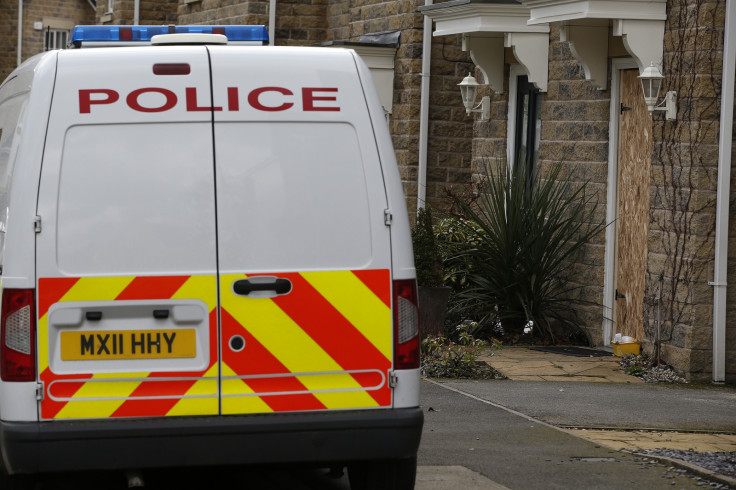 A girl of 12 has died after being hit by a car in Ashton Road, Manchester on New Year's Eve. Another girl, 11, was also struck by the black Volkswagen Golf at around 7.15pm on 31 December, officers from Greater Manchester Police said.
It is believed that two young girls were holding hands while crossing the road when they were hit by a hit-and-run driver, the family of one of the victims has said, according to the Sun.
The two cousins, Helina Kotlarova and Zanetka Krokova, were just leaving a shop near their homes when they were struck by a VW Golf.
Kotlarova's sister Sylva, 19, spoke to the Manchester Evening News on behalf of the family, who moved to Oldham from the Czech Republic eight years ago.
"Helina and Zaneta were stood on the side of the road where the shop is. They were holding hands. They went to buy something from the shop and after they went out they waited to cross the road."
Sylva said both girls were sent 'flying' by the impact. "Her cousins and friends came here and told us about it. We ran there and I went to her. Her face was all bleeding. She did not breathe," she said, adding, "We all ran there when it happened. My mum was there with me. I saw her face and my mum was touching her hair.
"The police have said that the guy has left the car somewhere and ran. They were not talking about other people. Just one man."
The older girl died of her injuries at the scene of the crash while the younger child remains in a critical condition in hospital.
The driver of the car involved in the incident did not stop and police are still trying to locate them.
Sgt Lee Westhead, from GMP's serious collision investigation unit, said: "These are tragic circumstances where a young girl has lost her life and I would urge anyone who knows anything to do with this collision to contact police immediately.
"Another girl is currently fighting for her life in hospital and specially trained officers are supporting the families involved.
"Officers are at the scene trying to establish exactly what happened while we also have a dedicated team trying to locate the driver of the car.
"If you have any information about this collision then please contact us. If you saw a black Golf in the area around the time of this incident then I would also urge you to call us."
© Copyright IBTimes 2023. All rights reserved.