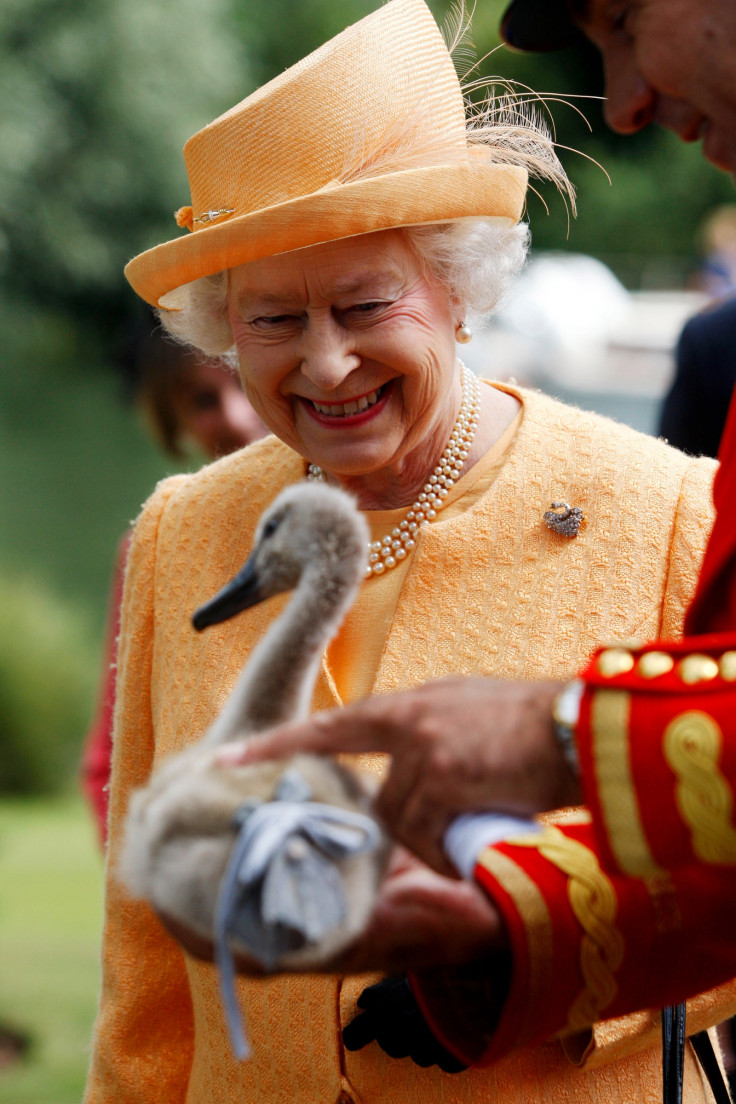 A five-year-old girl who wanted a pet swan wrote a letter to the Queen asking if she could borrow one of hers.
Lyndsay Simpson told the Queen how she planned to look after the bird and that she would keep it on the bath.
She decided to write her letter after her mother Jennifer Bax, 35, from Petersfield in Hampshire told her that the Queen owned all the swans.
"My daughter Lyndsay has always loved swans and she has always asked me if we could have one," she said. "I told her the Queen owns them, and she suggested that if she wrote her a letter she might let her have one for the weekend."
To her surprise Lyndsay received a detailed reply to her request. Jennie Vine, a deputy correspondence co-ordinator at the Palace, said that the Queen had taken 'careful note' of Lyndsay's request, but she revealed that contrary to popular belief, the Queen doesnt actually own all the swans. .
"The Queen has asked me to thank you for your letter...from which Her Majesty has taken careful note of your comments regarding the keeping of swans as pets," said Vine.
"I should perhaps explain that it is a common misconception that The Queen owns all the swans in the United Kingdom.
"Her Majesty owns mute swans and only exercises her right of ownership over swans on certain parts of the River Thames.
"It should be remembered that as native wild birds, swans now enjoy statutory protection under the Wildlife and Countryside Act 1981," she informed Lyndsay.
"The Queen was encouraged to know of your interest in our native birdlife and thought it kind of you to write as you did," she added.
Lyndsay also received a booklet on swan upping, a ceremony where the birds are captured, tagged and then released.
And while she didn't get the pet swan she was hoping for, Lyndsay's mum told The Times she was delighted to receive her letter from the palace.