Girl, 6, and mum dead with baby fighting for her life after horror blaze rips through flat
Firefighters rescued the family from a burning building in Stoke-on-Trent early on Sunday.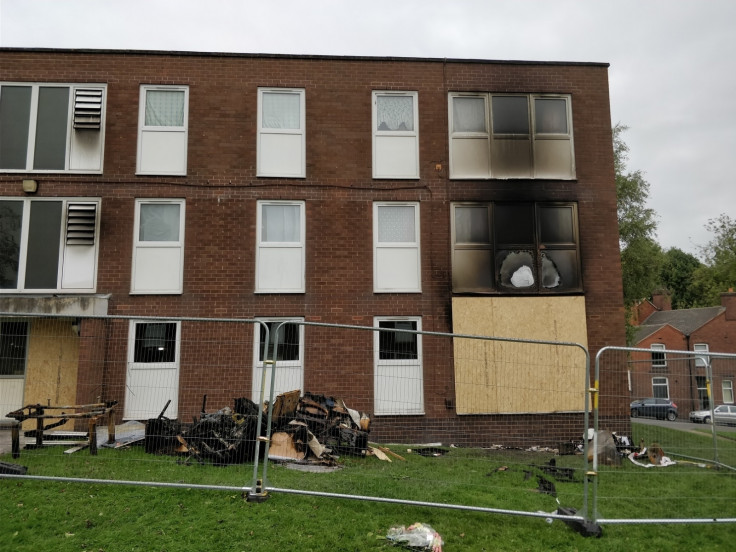 A six-year-old girl and her mother have died after a devastating fire ripped through the apartment building where they lived
The blaze tore through Ringland Close, Stoke-on-Trent, on Sunday (1 October), killing Zainab Adam, 36, who died on Monday, with the death of six-year-old Tafaoul Fadoul announced on Wednesday.
The fire also left her baby sister Tamunni Fadoul in a critical condition in a nearby hospital.
On the night of the fire, firefighters rescued the trapped family and in total seven people needed medical attention and several families have been displaced.
Six flats in the Stoke-on-Trent City Council-owned block were damaged with investigators saying that they believe the fire involved a wall-mounted electric storage heater which was positioned close to clothing in the flat below the Adam family.
Det Ch Insp David Giles said in a statement: "The death of Tafaoul is such an immense tragedy and our sincere condolences are extended to her family and friends.
"I cannot imagine the pain and anguish being felt by the remaining family as their dear little daughter Tamunni is still in a critical condition.
"We are providing support via specially-trained family liaison officers and our investigation continues."
Investigators will also assess how flames spread to other flats in the building.
Glynn Luznyj from Staffordshire Fire and Rescue said the news had "hit the service hard, particularly those firefighters who were at the incident and carried out the rescues" in a Twitter post.
The fire service said Zainab Adam and her daughters were affected by smoke inhalation after the fire started in the building.
It was stated that Zainab was found in cardiac arrest alongside her two children, who were subsequently rushed to Royal Stoke Hospital in a life-threatening condition.
One neighbour told The Mirror newspaper how he tried to rescue the family after they became trapped in the lobby area of the building.
Maintenance worker Niall Davies, 26, said the fire was too strong for him to get to Zainab Adam and her daughters after he had helped others flee the building.
Police urge anyone with information about the fire to contact police on 101.
© Copyright IBTimes 2023. All rights reserved.