A six-year-old girl accidently used a voice-activated Amazon device to order herself 1.8kg of cookies and a fancy dollhouse.
Mother-of-three Megan Neitzel, from Dallas, Texas, was shocked to see that she had apparently ordered a $170 (£136) Kidcraft dollhouse and a haul of Danish butter cookies.
After receiving the confirmation email she asked her husband if he had made the order, but he denied making the purchase.
Casting her mind back she remembered that her children had been talking to an Amazon Echo Dot, which can be used to access the online retailer's Alexa personal assistant.
The voice-based operating system can be used to search the internet, check your calendar, hear a weather forecast, set reminders or alarms and buy products from Amazon.
She approached her young daughter about what had happened once the delivery arrived the next day.
"I thought to myself, 'I did not order those,' and I asked my husband, and he said he did not order them," Megan told ABC News. "The next morning, I asked my daughter and she said, 'I was talking to Alexa".
Brooke denied making the purchase but did confess to "asking Alexa about cookies and a dollhouse".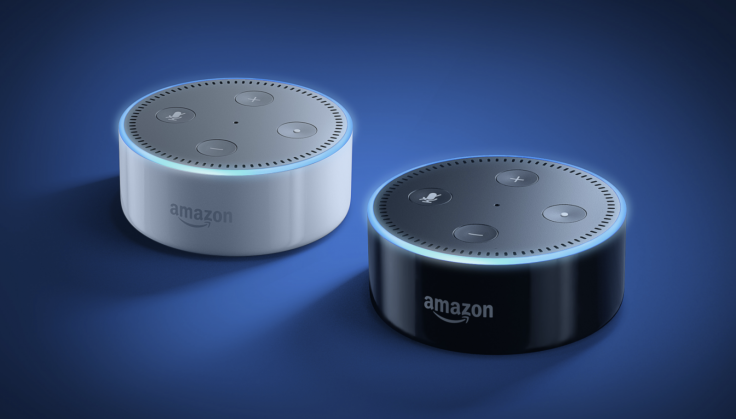 It appears the operating system, which can be placed in multiple rooms in your home, took the question as a request, and an order was placed. After the costly mishap, the Neitzels have now activated parental controls available on the system that means a four-digit code is required for all purchases.
Despite the unexpected buy, the Neitzel family enjoyed the cookies they were sent and Megan told Fox News that they plan to donate the dollhouse to charity.
"It's Christmas-time. Let's give it to someone who needs it. Brooke agreed and we are narrowing down the choices of who she would like to give it to," Neitzel said.
Amazon says that any "accidental" physical orders can be returned for free.