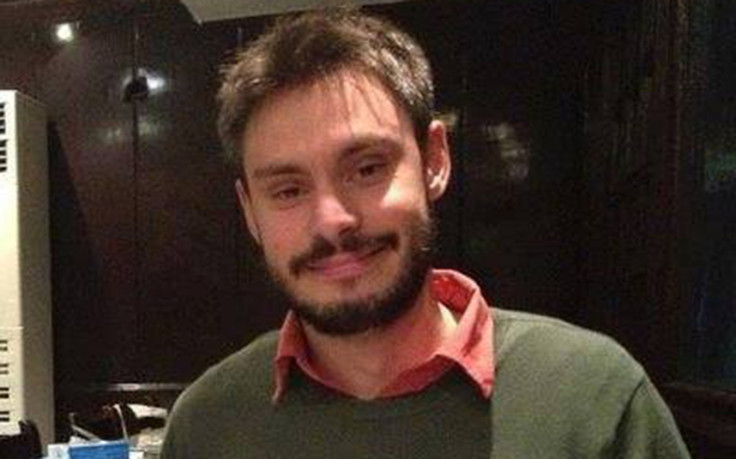 Police in Egypt say that they have destroyed a murderous gang that killed Italian Cambridge student Giulio Regeni in Cairo. The interior ministry said that they shot and killed four criminals when trying to arrest the gang that 'specialised' in abducting foreigners while posing as policemen.
During the raid on 24 March, police said they found a bag belonging to the student, according to the interior ministry. "The security forces on Thursday managed to track down a gang in New Cairo that used to pose as policemen. It specialised in abducting foreigners and robbing them," the ministry said in a statement. "There was an exchange of fire with the police and all members of the gang were killed."
The PhD student went missing on 25 January with eye witnesses reportedly telling independent Italian detectives that plain-clothes policemen picked him up outside a metro station in the Dokki district, just minutes from his home.
Nine days later his body was discovered near the Cairo-Alexandria highway, on the outskirts of the capital city, with cigarettes burns, stab wounds and signs of torture over his body. According to an autopsy conducted by Italian forensics his injuries included having both of his ears chopped off, numerous bones broken and two nails tore off from a finger and a toe.
The tests revealed that he was killed by a heavy blow to the neck or a violent twisting of the head that snapped a vertebra. The day he went missing coincided with the anniversary of the 2011 Arab Spring revolution.
Regeni was secretly freelancing for a left-wing Italian newspaper and the press in Italy have expressed a theory that Egyptian security forces may have been interested in the 28-year-old due to his academic research on trade unions' ties to local dissidents.
The case was marred in controversy in February when one of leading detectives on the case, Khaled Shalaby, dismissed the death as a road accident. It then came to light that Shalaby himself had been convicted of torturing a detainee to death more than 10 years ago.
Colleagues of the student, originally from the Udine province in northern Italy, said that he started fearing for his own safety after he was snapped at a union meeting by an unknown man. Egyptian authorities have repeatedly rejected the notion that they were involved with, or covered up his death.