You'd be mistaken in thinking the Internet of Things was exclusive to humans. PulsePet, a US-based start-up company specialising in pet care products, has just launched a GoBone, an app-controlled dog toy designed to keep your pooch preoccupied while you're away.
GoBone is essentially a "smart" chewy toy that can be programmed to whiz around the floor on its own, so you can give your dog a workout with minimal effort on your own part. The tough rubberised toy can be loaded with treats and has a battery life of eight hours, meaning you can set it off before you leave the house and rest assured that your dog will be entertained – or at least distracted – until you return.
PulsePet claims the GoBone can adapt its play style to suit each individual dog, making it suitable for dogs of all ages, breeds and sizes. According to the company, the toy can be programmed to alternate between a "sleep" and "wake" mode throughout the day, allowing your dog to interact with the GoBone while at the same time providing enough breaks in between to allow your pet to rest.
The GoBone's shell is FDA-approved, pet-safe and machine washable, and can be replaced when necessary without having to buy a brand new device. There's also a manual mode that gives you control of the GoBone and lets you play various games with your dog, including a hide-and-seek like game and a fetch mode that works a bit like Wii Bowling, in which you can make the GoBone move using your smartphone as a controller.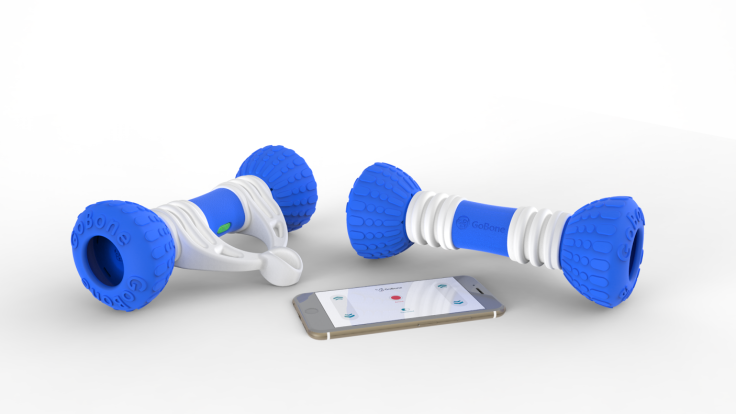 As well as providing an innovative way of allowing owners to engage and bond with their pets, Santiago Gutierrez, CEO and founder of PulsePet, said the GoBone could be used to improve the lives of dogs in rescue centres. As an added boon, PulsePet believes its smart bone can help resource-stretched shelters provide each dog with sufficient exercise and mental stimulation without needing to hire more staff.
Chris Watts, Dallas Animal Advisory Commissioner, said: "At shelters, a lot of the time you'll see that animals are recluse or deemed unadoptable because they lack interaction. This is a way to show their personality and bring out who they are and make them more adoptable."

GoBone is now open for pre-orders on Kickstarter. Watch it in action in the video below.