Glasgow School of Art Fire Photos: Prize-Winning Building Burns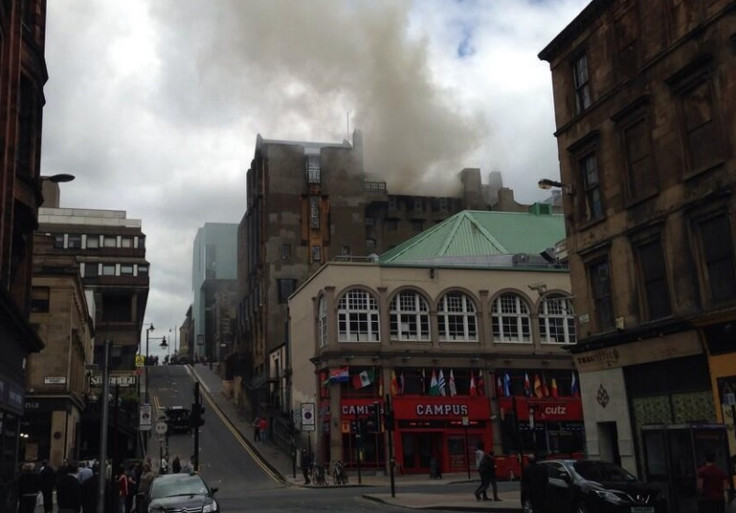 Thick smoke is pouring in to the air in Glasgow as fire crews battle to halt a blaze at the prize-winning Glasgow School of Art.
Four fire engines from the Scottish Fire and Rescue service are on the scene in Renfrew Street.
It is understood that fire broke out at around 12.30pm on Friday afternoon.
The source of the blaze is understood to be the basement in one of the rear buildings of the prestigious art school.
The building was awarded a prestigious prize by architecture experts at the Architect's Journal yesterday.
Glass was threatening to crash on to the pavement as windows began to crack in the heat as the building burned, said witnesses.
More to follow....
© Copyright IBTimes 2023. All rights reserved.