Liverpool defender Glen Johnson has criticised match officials at the Reds' Premier League game against Swansea City. The Anfield club travelled to Wales to play manager Brendan Rodgers' former club.
However, the Northern Irishman's first visit to the Liberty Stadium since leaving in the summer to join the Merseyside visitors ended in a goalless draw and Johnson believes the referees were at fault.
The England international said team mate Jose Enrique's disallowed goal, ten minutes before half-time should have been allowed.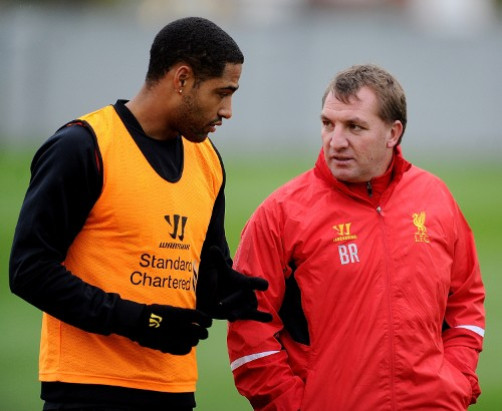 "I've seen it again and I think it should have been given. There's no daylight between Jose and the last defender. His feet are in line with him. His arm is offside but you can't score with your arm. If it's a part of your body you can't score with then it doesn't matter," the former Chelsea right back said to the Liverpool Echo, adding, "I've always thought that when it's tight like that they are supposed to favour the attacking player. It's frustrating for us. I can understand why the assistant has flagged for offside but you see them given. The benefit of the doubt should go to the attacker."
Johnson, who has also had spells with Portsmouth, also spoke on Rodgers' style of play as suiting his attacking game. The 28 year old also revealed Liverpool goal keeper Pepe Reina would be ready for the midweek game against Tottenham. The Spanish international bruised his cheek in a collision with Nathan Dyer, prompting on-field treatment in the Swansea game.
Rodgers Bullish about Title Chances
Meanwhile, Rodgers has been quoted as saying his side "deserves" a title in the next few years. The coach did acknowledge a measure of rebuilding was needed but insisted he was confident he had a core squad strong enough to challenge for the Premier League.
"There's absolutely no reason why we can't [win the league] over the next numbers of years," he said, adding, "Sometimes you've got to drop a few levels before you build. We'll get there in the end. There's absolutely no question about that. As a group of supporters, these fans deserve it. There's no doubt we want to arrive into the Champions League and play at the top level of European football."