A former science teacher who filmed schoolgirls and teachers in female toilets at three schools where he worked has been jailed.
Rahul Odedra, 46, Quedgeley, Gloucester, would hide small cameras in toilet rolls and focus them on the genital areas of women, and sometimes girls, who used the loos.
He pleaded guilty at Gloucester Crown Court to 23 offences of voyeurism and of making or attempting to make indecent images of children, and was sentenced to four years and three months in prison.
The offences took place over an eight-year period, between 2009 and 2017.
The teacher was finally caught after a pupil noticed he was trying to film up her skirt and reported him.
Odedra had attached a two-inch camera to a ruler with Blu Tack and was trying to secretly film the schoolgirl.
Prosecuting, Anjali Gohil said when police searched his home they found 200 videos on his computer.
Gohil added that police studied the images and found the teacher had clipped the films together so that he could watch back-to-back images of females "in the act of wiping".
The bulk of the images were of adult women, but there were also images of children.
Odedra would set up his small cameras in female toilets at the schools he taught at during lunch breaks and later take them down, the court heard. The schools were not named in court.
The jury heard that the teacher had remained silent in his first police interview, before making admissions in the second.
Family torn apart
However, he told officers he did not receive any sexual pleasure from the videos, claiming instead that he did it for the "thrill of filming".
Defending Joseph Keating said since then his client had come to a "gradual understanding" that there had been an "element of sexual gratification".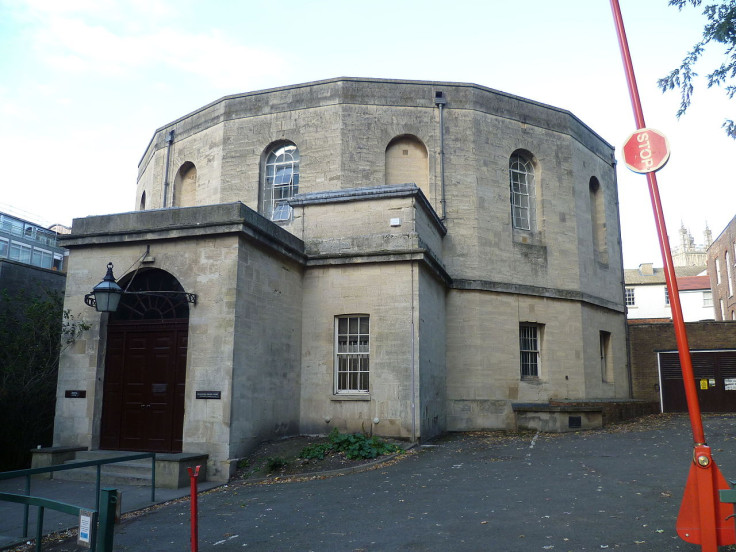 Keating added that Odedra's arrest had "torn his family apart" and he had lost his job as a teacher, which was "something he was good at".
The defence lawyer said: "His remorse is genuine, and he is struggling in prison. He is a broken man, terrified of the people around him and the circumstances of his detention.
"At the time of doing this, he had little comprehension of the impact on the victims as they were not physically harmed, but he now fully understands the lasting impact that will be hard to bear."
Voyeuristic compulsion
Judge Ian Lawrie QC told Odedra: "You are facing the consequences of what is long held voyeuristic compulsion to look at females. A toxic secret with the consequence you are going to prison. Most of the victims were young, some are children.
"People's dignity should be respected. This was a carefully calculated intrusion into people's privacy. This is some of the worst examples of this type of offending. You caused immeasurable emotional harm to your victims.
"There is mitigation, not least your guilty plea, and you are not wholly bad, and not wholly good. You were a good teacher, and it must have come as a massive collective shock to your family and friends.
"Custody will have a significant impact on you. I must impose a prison term of note. I know you appreciate the harm and hurt you have caused. That lies at your door and your door alone."
The court also made Odedra the subject of a sexual harm prevention order and ordered him to sign the sex offenders' register for life.