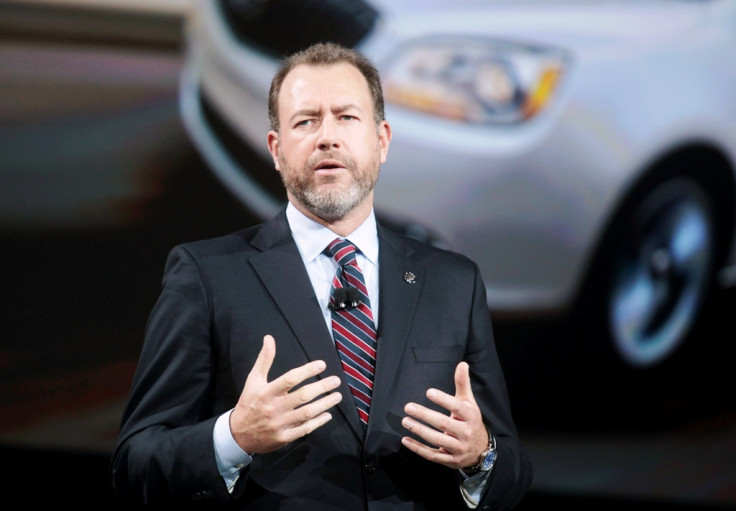 General Motors said it will take a $600m (£402m, €561m) special charge in the first quarter of 2015 as it reorganises its business in Russia.
The restructuring of its business model will see GM shut its Russian factory and wind down its Opel brand in that country.
The moves come as the US automaker attempts to cope with a deepening downturn in the troubled economy.
Gloomy picture
The Russian car market is forecast to shrink by up to 35% in 2015, according to PricewaterhouseCoopers.
GM said it will stop production at its St Petersburg unit, which makes the Chevrolet Cruze, Opel Astra and Chevrolet Trailblazer models, by mid-2015.
The closure of the plant will result in the loss of 1,000 jobs.
Premium push
GM will wind down the Opel brand by December and stop assembling mass-market Chevrolet cars at GAZ, a Russian vehicle factory.
The Detroit carmaker said it will focus on the premium segment in Russia, which is far better than the mass market, with Cadillac and some US-built Chevrolet cars.
"This decision avoids significant investment into a market that has very challenging long-term prospects," said GM President Dan Ammann in a statement.
Moscow, however, disagreed with GM's assessment.
"The Ministry of Economic Development of Russia cannot agree with the assessment of the market by one individual company," news agency RIA cited the ministry's spokeswoman as saying.
Ford's plans
GM rival Ford has temporarily reduced production in Russia.
At last week's Geneva auto show, the president of Ford's European operations, Jim Farley, said that Russia is volatile now but the region has a strong middle class and that Ford was committed to the region in the long term.
Car sales
Car sales in Russia shrank in 2014, after several years of growth in excess of 10%, as the economy weakened because of Western sanctions over the Ukraine crisis and a plunge in oil prices.
The rouble also tumbled in 2014, forcing consumers to revisit purchase decisions and manufacturers to find ways to cut costs.
Russia accounted for 1.9% of GM's global sales in 2014, down from 2.6% in 2013.