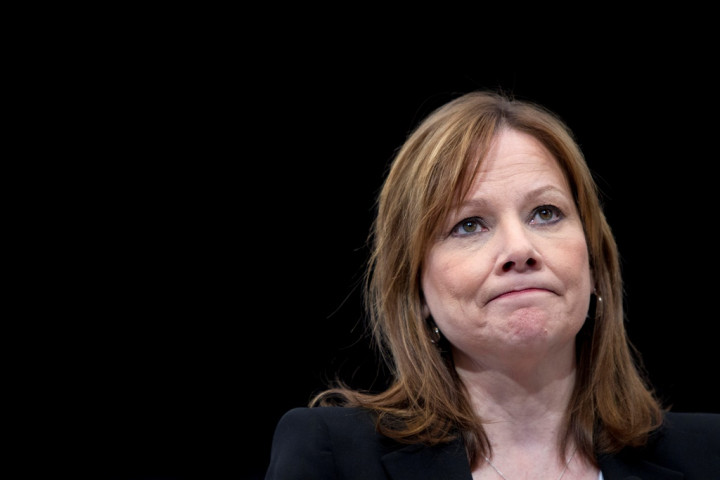 General Motors CEO Mary Barra will be questioned again by US lawmakers, as the company finds itself in trouble with the increased number of vehicle recalls related to its ignition switch defect.
Barra is scheduled to face intense questioning at Capitol Hill on 18 June over GM's inability to fix vehicle safety issues.
The lawmakers are likely to ask her if the company is facing any major safety issues, and if the company is doing enough to fix the problems.
Earlier, the largest automaker in the US recalled an additional three million vehicles due to the ignition switch defect. The company said the additional recalls stem from its thorough review of all safety issues since the ignition-switch recalls were first announced in February.
The latest was in addition to the 2.6 million recalls due to faulty ignition switches that resulted in the death of 13 people. GM was accused of taking no steps related to the issue until February, despite learning about it in 2011.
In April, Barra apologised to the relatives of the 13 people killed in car accidents due to faulty ignition switches, during a congressional hearing in Washington.
In connection with the issue, GM reached an agreement with the US National Highway Traffic Safety Administration (NHTSA) to pay a fine of $35m (£20.8m, €25.5m) – the maximum allowed by US law.
GM has issued 44 recalls so far in 2014, covering about 18 million cars in the US.
In the next hearing, Barra will emphasise GM's corrective measures including the sacking of 15 people and its ongoing safety review for all vehicles which is the most exhaustive in the company's history.
The company is setting up a victim's compensation fund and expects to start processing claims by 1 August.