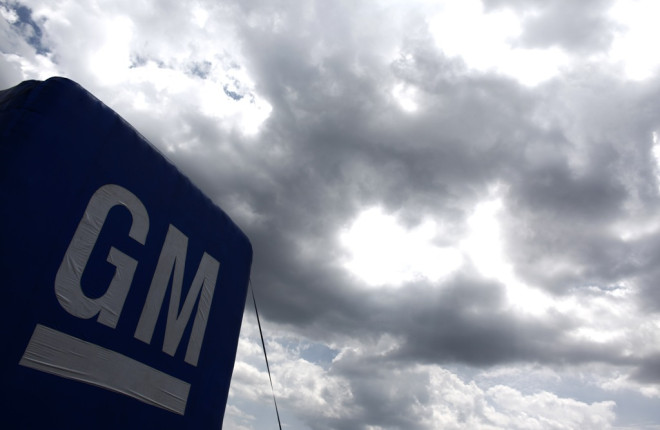 US carmaker General Motors agreed to pay a record fine to settle an investigation that alleged the company delayed recalling cars with faulty ignition switches.
GM reached an agreement with the US National Highway Traffic Safety Administration (NHTSA) and would pay $35m (£20.8m, €25.5m) – the maximum fine allowed by US law.
"We have learned a great deal from this recall. We will now focus on the goal of becoming an industry leader in safety," GM CEO Mary Barra said in a statement.
"We will emerge from this situation a stronger company."
The company added that it has been working with NHTSA, and has begun reviewing processes and policies to avoid future recalls of this nature.
"We are working hard to improve our ability to identify and respond to safety issues," said Jeff Boyer, vice president of Global Vehicle Safety.
The company said it created a new group, the Global Product Integrity unit, to innovate its safety oversight and launched the 'Speak Up for Safety initiative' to empower employees to raise their hands to address safety concerns.
"GM's ultimate goal is to create an exemplary process and produce the safest cars for our customers – they deserve no less," Barra added.
In April, Barra apologised to the relatives of the 13 people killed in car accidents due to faulty ignition switches, during a congressional hearing in Washington. She called her company's slow response to the deaths "unacceptable".
Barra, who became the GM CEO in January, said she has no idea why it took the company so long to disclose the ignition switch defect.
She vowed that the company will be "fully transparent" and "will not shirk from our responsibilities now and in the future."
GM was accused of taking no steps related to the issue until February, despite learning about it in 2011. GM, the second-largest automaker in the world, recalled 2.6 million vehicles in connection with the faulty ignition switches.
The company's woes have continued as it recalled 2.7 million more vehicles globally on 15 May to deal with tail lamp malfunctions.