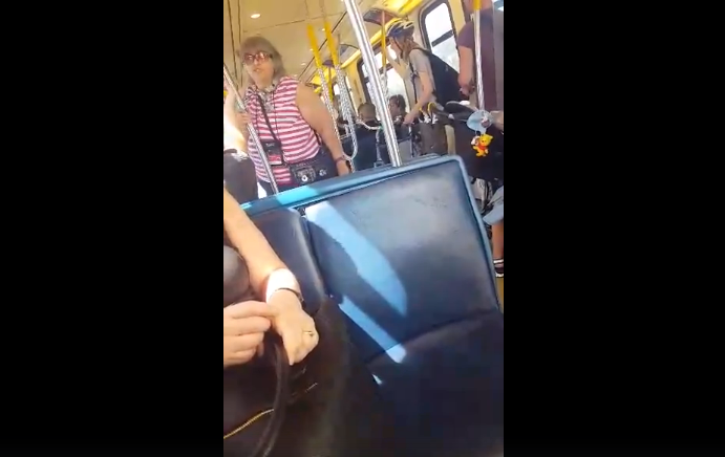 A video of a Canadian woman travelling on the Vancouver SkyTrain on Monday afternoon (21 August) hurling racist abuse at a Filipino elderly couple has gone viral.
The woman was told to "get the f*** off" after passengers came to the couple's defence.
The woman started insulting the couple as she thought they were speaking loudly.
The pair, who were speaking in Tagalog, apologised to the woman, telling her it was normal for them to speak loudly, but the woman accused them of making an "excuse" and said: "Go back to the f****** Philippines."
The other passengers on the train immediately intervened, telling the woman "you're a racist" and "people care that you are here so get off".
The incident was caught on camera by Ashley Klassen who posted the video on Facebook.
She wrote: "Probably the most disgusting thing I've ever seen", adding it was an example of "unfiltered Vancouver racism".
"Once the videos were reviewed by Transit Police, it was determined that the aggressor in this situation had used profane and racially slanted language toward the elderly couple and an investigation was launched," Vancouver's transport police said in a statement.
"The suspect has been identified by Transit Police as a 75-year-old New Westminster woman. She is known to police for documented anger related issues in the past but there is nothing documented that would indicate there is a concern for public safety.
"The two witnesses who posted the videos will be interviewed shortly. The suspect will then be interviewed with a discussion and warning about her behaviour and conduct when using the transit system," the police added.