Goal-line technology will be tested during England's friendly with Belgium on 2 June, FIFA have confirmed.
After having been tested at St Mary's during last week's Hampshire Senior Cup final, testing will conclude at Wembley next weekend.
Results of the test will only be available to officials at Wembley and not to the referee, and will therefore play no role in the outcome of decisions.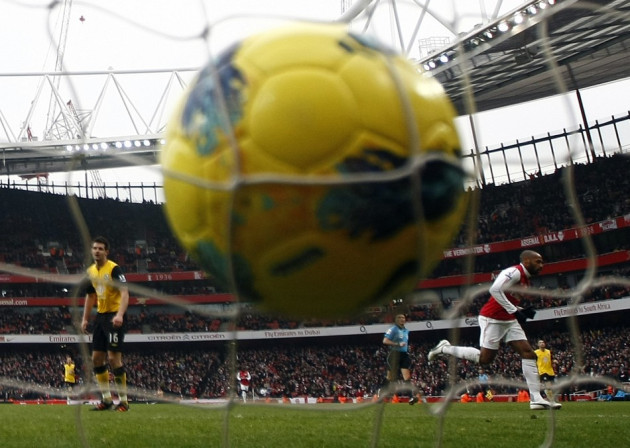 "Such tests, along with those being conducted for the GoalRef system in Denmark, could lead to the International Football Association Board approving the introduction of GLT at its special meeting at the beginning of July," a FIFA statement said.
"Only the EMPA observers, IFAB and FIFA representatives at Wembley will have access to the GLT system readings. Therefore, should a goal-line incident occur at this or any of the 'test' matches, the system will not be utilised by the match officials. It means the GLT system will have no influence on the outcome of the matches in which the system is being tested.
"FIFA would like to place on record its sincere thanks to The Football Association for their willingness to support the live match tests, a critical part of Test Phase 2 for goal-line technology."
The match, also the first home game of Roy Hodgson's tenure as England manager, will be the second test of the Hawkeye concept, and is one of two systems being considered by FIFA.
GoalRef, a Danish system, has been tested during two Superligaen matches, on 20 May and 23 May, and the final Hawkeye test will be the culmination of the selection process that could lead to goal-line technology being introduced as soon as next season.
After the analysis of the data collected from the four tests, the results and findings will be presented to the IFAB ahead of their meeting on 2 July, where they will decide on whether the technology will become prevalent.
Controversy over incorrect goal-line decisions came to a head during the 2010 World Cup, when England's Frank Lampard saw his effort disallowed in the quarter-final against Germany, despite the ball appearing to be more than a yard over the goal-line.