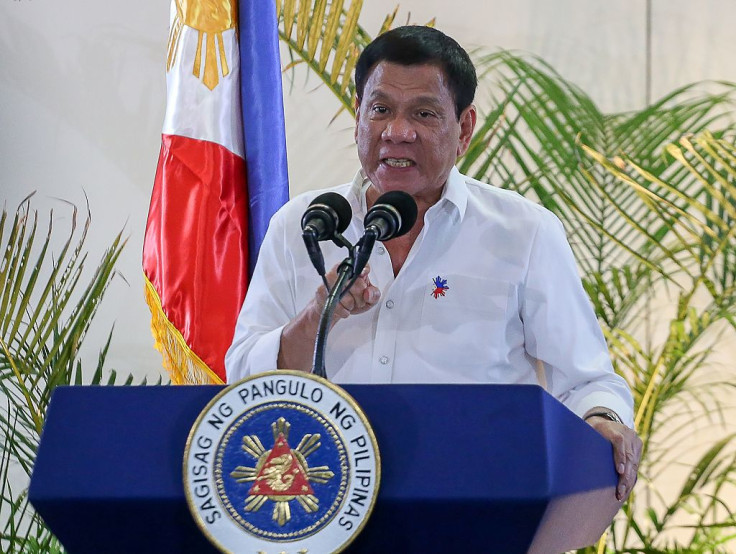 Philippines President Rodrigo Duterte blamed a drugs feud for a bomb attack at an amateur boxing match in the centre of the country that wounded 32 people.
Two or three 81mm mortar rounds were remotely detonated by mobile telephone on Wednesday as people watched a boxing match in in Leyte province's Hilongos town during annual Catholic fiesta celebrations, police said.
At least 10 of those injured are children aged between seven and 15, reported the Associated Press.
Duterte is known for his hardline populist views and war on drugs that has seen more than 6,000 alleged criminals shot dead, amid reports of vigilante attacks and extra-judicial killings.
In a television interview on the eve of his sixth month in the presidency Duterte blamed the bombing on a squabble between rival drugs gangs.
"There was an explosion in Leyte. It's drug-related and they are having a turf war there," Duterte said without elaborating, reported the Philippine Daily Inquirer.
The military said in a statement that a drugs suspect arrested by Hilongos police last October may have carried out the bombing as a retaliation.
"Subject person was very enraged because allegedly, she was a victim of provocation and was not caught during the buy-bust operation," the military said. "The explosion could have been perpetrated by her allies in retaliation against the Hilongos (police)."
The government is currently involved in peace negotiations with Maoist guerrilla group the NPA who have a presence in Leyte, which is about 610km (380 miles) south-east of Manila, and is also waging a campaign against the Islamic State (Isis)-affiliated Abu Sayyaff militant group in the south of the country.
Duterte made no mention of Abu Sayyaff's possible involvement, and said the Marxist groups could not be responsible.
"You cannot attribute to it to (the NPA). In the first place, we are having a ceasefire," he said. "The NPA has no record of throwing grenades at innocent people."