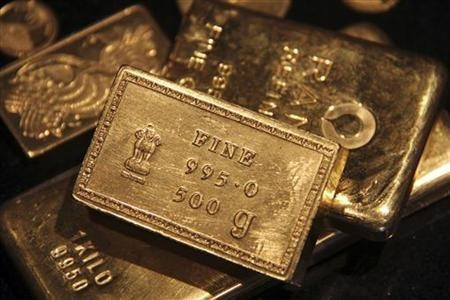 An Essex woman who was accused of hiding two gold bars in her bra after a £1m bank van robbery in Belgium has been found not guilty at the Old Bailey.
Sheron Mancini, 53, the girlfriend of one of the six-man gang charged with the heist, was found not guilty of laundering proceeds of a crime.
Mancini, of Harlow, was arrested after the gang robbed a bullion truck on the road between Antwerp and Ostend in October 2011.
Belgian police pulled over her car in the wake of the robbery and took her to the police station for questioning.
She told the court that she "panicked" when the patrol car pulled her over and she stuffed the two gold bars - each about the size of an iPhone - down her cleavage.
"I was beside myself with worry and fear. I panicked. I took them out and put them in between my cleavage, not in my cups," she said.
Mancini claimed she knew nothing about the robbery. She said she found the gold bars in her pockets and had no idea what they were or how they had got there. In her confusion, she hid the gold between her breasts.
They were found when she was frisked in the police station.
Her partner, David Gale, 55, was one of six men who has pleaded guilty to conspiracy to rob.
The others are David Chatwood, 58, (the stepfather of Only Way is Essex stars Billie and Sam Faiers), Stanley Rose, 74, Matthew Middleton, 41, Gary Cummings, 50, and Brian Mulcahy, 45.
The Old Bailey heard how Mulcahy, the bullion truck driver, was found locked in the trailer with a cargo of 25kg of gold and 150kg of silver. He said he had been hijacked by armed men who then locked him up but the judge dismissed his story as "pure fiction".
The six men will be sentenced at a later date.