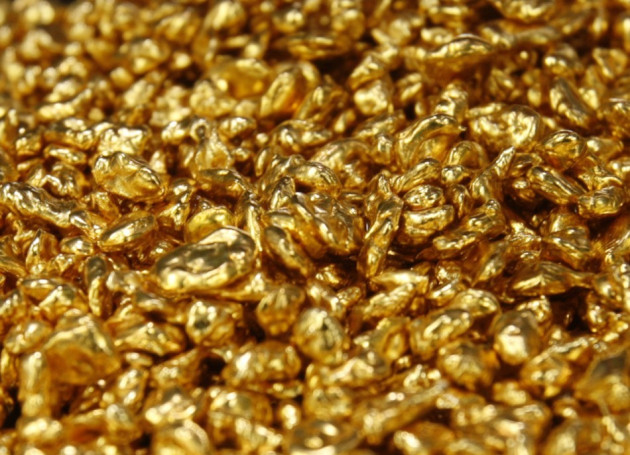 The happy prospector found the 55kg nugget near Ballarat in Victoria and passed the precious metal on to a local dealer, reportedly saying, "Mate, I found a good one."
The find, which is 22cm long, was handed to Cordell Kent, owner of the Ballarat Mining Exchange Gold Shop, to sell to the highest bidder.
The Y-shaped nugget was buried 60cm beneath the surface. Local experts said they could not recall any nugget even approaching that size being discovered in the area previously.
"I have been a prospector and dealer for two decades, and cannot remember the last time a nugget over 100 ounces (2.8kg) has been found locally," Kent told Australian media.
"If you are silly enough to melt it down, it would be worth just under AUS $300,000 on market value but as a nugget at this size and shape, it's worth significantly more than that."
"It's extremely significant as a mineral specimen. We are 162 years into a gold rush and Ballarat is still producing nuggets - it's unheard of."
The area in which the nugget was found has been searched many times before, but Kent said that the prospector's metal detector was state-of-the-art, reportedly a Minelab GPX-5000, meaning that he could search deeper underground than previous gold-hunters.
Prior to the find, Kent said, the biggest nugget the prospector had discovered was worth £660. "A finding like this gives people hope," he told the Ballarat Courier. "I've got no doubt there will be a lot of people who will be very enthusiastic about the goldfields again... There's nothing like digging up money, it's good fun."
The area in which the nugget was found is known as the "Golden Triangle" due to its rich veins, which sparked a gold rush in the 1850s.
However, it's dwarfed by the Holtermann Nugget found in Hill End in New South Wales, Australia, in 1872. It weighed 286 kg, and is widely considered to be the largest single mass of gold ever found.