Archaeologists at The Hebrew University of Jerusalem have found a hoard of gold coins and jewellery near Temple Mount, the most prominent religious site in the Old City of Jerusalem.
Excavation at a ruined seventh century structure, located about 50m from the southern wall of Temple Mount, revealed 36 gold coins, a pair of large gold earrings, a gold-plated silver hexagonal prism, a silver ingot, and a gold medallion with Jewish religious symbols carved into it.
All the items date back to the late Byzantine period (early seventh century CE), archaeologists announced in a statement on 9 September.
Hanging from a gold chain, the round gold medallion, about 10cm wide, has the symbols of menorah, the seven-branched candelabrum used in Temple; a shofar, an ancient musical instrument made of ram's horn and used for Jewish religious purposes; and a Torah scroll, which represents the holy book of Judaism.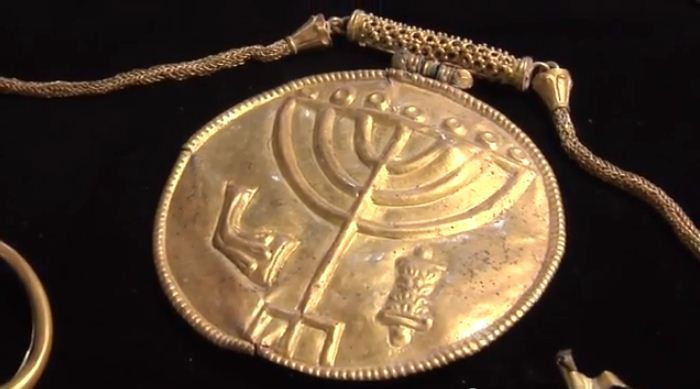 The medallion is thought to be the earliest Torah scroll ornament found in archaeological excavations so far in Jerusalem. It was found along with a smaller gold medallion, two pendants, a gold coil and a silver clasp. According to archaeologists, all these items are believed to be Torah scroll ornamentations.
"We have been making significant finds from the First Temple Period in this area, a much earlier time in Jerusalem's history, so discovering a golden seven-branched Menorah from the seventh century CE at the foot of the Temple Mount was a complete surprise," archaeologist Eilat Mazar, who led the excavation at Temple Mount, said.
Since Temple Mount is known to have been the shrine for four religions, including Judaism, Christianity, Roman religion, and Islam, the archaeologist called the discovery of a medallion representing the Jewish religion as "a breathtaking, once-in-a-lifetime discovery."
"The menorah, a candelabrum with seven branches that was used in the Temple, is the national symbol of the state of Israel and reflects the historical presence of Jews in the area," he added.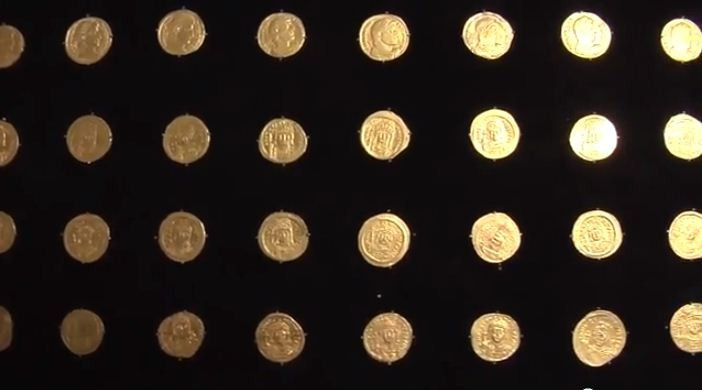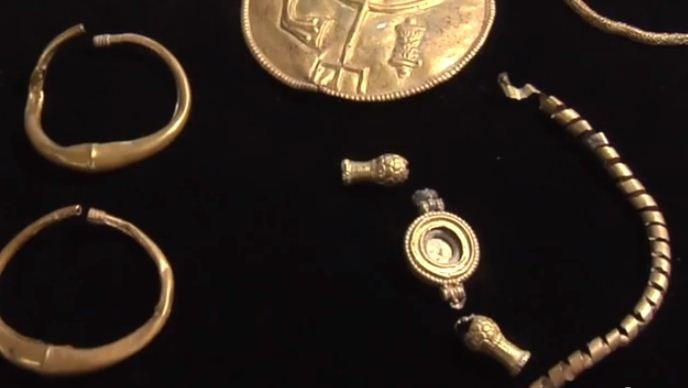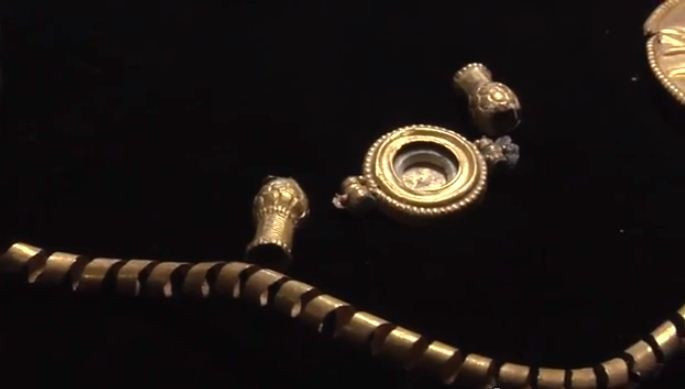 Why Ancient Treasures were Buried
People of ancient civilisations often abandoned and hid their gold possessions in secret places upon an impending danger from invasion or war. While some people would return to take their gold, the others were either killed or expelled from their land by the conquerors.
Modern archaeology and excavation techniques have helped unearth those ancient gold treasures at several archaeological sites around the world.
According to Mazar, the treasure found near Temple Mount might have also been abandoned ahead of the Persian conquest of Jerusalem in 614 CE.
"After the Persians conquered Jerusalem, many Jews returned to the city and formed the majority of its population, hoping for political and religious freedom. But as Persian power waned, instead of forming an alliance with the Jews, the Persians sought the support of Christians and ultimately allowed them to expel the Jews from Jerusalem."
"The treasure was abandoned, and its owners could never return to collect it," Mazar concluded.
Read: Largest Crusader Hospital Unearthed in Jerusalem's Old City [PHOTOS]