Goldman Sachs Doubles Profits on Lower Tax Rates and Overseas Trading Surge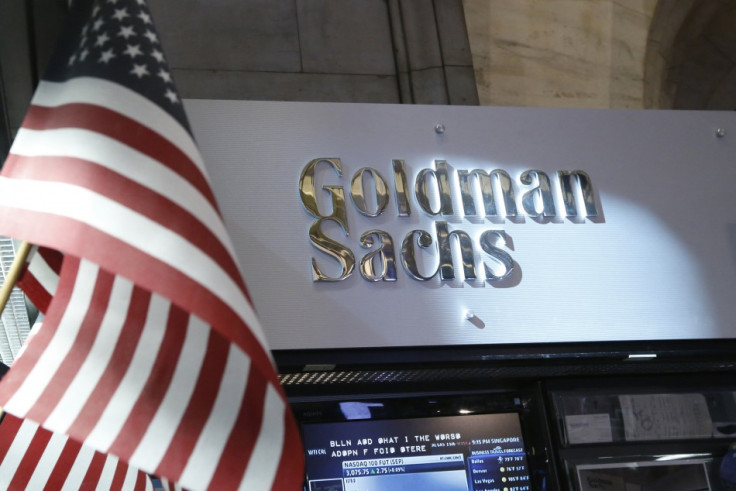 US banking giant Goldman Sachs doubled its net profit in the second quarter this year after income from an investment banking surge was taxed at a lower rate.
The New York-based bank said its net earnings rose 101% on year to $1.9bn (£1.2bn, €1.5bn) in the second quarter as the bank's effective tax rate dropped to 27% from 32%.
The effective lower tax rate is because Goldman placed more of its international income permanently offshore and because it earned more money overseas. However, Chief Financial Officer Harvey Schwartz told analysts on a conference call that the lower tax rate was a one-off.
Earnings per share soared past analysts' expectations of $2.82 per share, by surging 108% to $3.70.
Net revenues rose 30% to $8.6bn as the investment banking division saw a 29% increase in turnover. The institutional client services division posted an 11% increase.
In addition, Goldman's investments in shares and debts generated $1.4bn in net revenues, up from $200m a year ago, primarily due to the sale of its last remaining shares in Industrial and Commercial Bank of China.
"The firm's performance was solid especially in the context of mixed economic sentiment during the quarter," CEO Lloyd Blankfein said in a statement.
"Improving economic conditions in the US drove client activity and the strength of our global client franchise allowed us to deliver positive performance across a number of our businesses."
Investor Worries Related to New Regulations
The solid second quarter comes after the bank generated $2.3bn in net earnings in the first quarter. This was despite the tough trading conditions in June amid speculation that the US Federal Reserve would scale back its monetary stimulus and increase interest rates.
"While the operating environment has shown noticeable signs of improvement, we continue to put a premium on disciplined risk management, particularly in regard to the firm's strong capital and liquidity levels," said Blankfein.
Despite the strong second quarter, the bank's investors have grown concerned about its growth prospects in the face of rising interest rates and tougher regulations.
Interest rates rose significantly in May and June, as Chairman Ben Bernanke is expected to start winding down Fed's bond-buying programme in the near future. Bond prices move in the opposite director of interest rates.
Many securities firms suffered from interest rate hikes due to the value decline of the bond they hold as part of trading with clients.
Goldman CFO Schwartz said during the analysts' conference call that some of the firm's bond traders, who include interest-rate, credit and mortgage traders, found managing bond inventories "a bit more challenging during the latter part of the quarter."
He added that "clients are basically sitting on the edge of their seat for every communiqué out of the Federal Reserve."
Goldman Sachs closed Tuesday's trading at $160.24, down 1.69%.
© Copyright IBTimes 2023. All rights reserved.