The Good Wife Shocks Fans: Spoiler Alert on Why Will Gardner was Shot Dead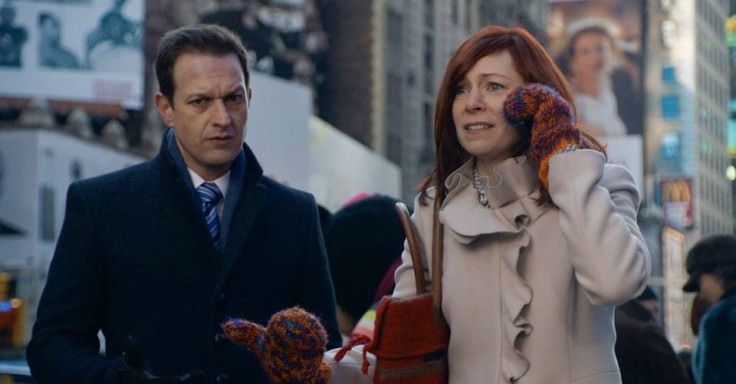 The Sunday episode of the CBS legal drama The Good Wife marked the end of Lawyer Will Gardner, played by Josh Charles, who was shot by his disturbed client, the murder defendant Jeffrey Grant played by Hunter Parrish.
Gardner was the most prominent male character of the show and was the legal colleague of Alicia Florrick with whom he shared an on/off friendship throughout the seasons.
The dramatic plot twist can be tagged as one of Television's best-kept secrets, though viewers got an indication from the terrified Kalinda Sharma that something has gone horribly wrong during the Sunday episode.
But why the sudden stunning twists when fans were expecting a romantic chemistry to unfold between Will and Alicia? Well, the inside story goes like this.
Josh Charles wanted an exit from the show when his contract ends for the fifth season and had discussed the matter with show producers Robert and Michelle King and that was accepted gracefully by them.
The series creators, later, released a public statement to pacify the heart-broken fans who were in shock due to the sudden death of their favourite character.
"We, like you, mourn the loss of Will Gardner. And while Will is gone, our beloved Josh Charles is very much alive and remains an integral part of our family," the couple explained.
The producers also hinted at some exciting new storyline after Will's death.
"Death also created a new dramatic "hub" for the show. We're always looking for these turning points—some event midway through the season that will spin everybody's lives in new directions," the producers explained.
Jose Charles later tweeted a farewell message for his fans and asked them to keep watching the series for interesting revelations.
Sending out all my love to #TheGoodWife fans! Playing Will Gardner was an honor and a pleasure. Thanks for all of your support & kind words!

— Josh Charles (@MrJoshCharles) March 24, 2014
The sudden exit of Will Gardener has shocked The Good Wife fans and reactions on social media were immediate. Check out some emotional tweets from The Good Wife fans.
Noooooooooo Will Gardner! Why why why why #TheGoodWife the show will never be the same! You could have sent him off to Alaska or something! — Nene Nwoko (@deltanene) March 24, 2014
I can't believe Will is dead; not good for a show when it's main characters start leaving. #thegoodwife — Marelisa (@Marelisa) March 24, 2014
@MrJoshCharles I don't know if I want 2 watch this episode! I'm not ready for Will to leave one way or another! #thegoodwife — THE MISANTHROPE (@MsNubi) March 24, 2014
I'm just so angry. I'm disgusted. This was a mistake. This wasn't moving or brave or impressive. It was shock and awe. #TheGoodWife — Katie LaDue (@katieladue) March 24, 2014
Someone needs to hold me tight and tell me that it's going to be alright because i'm still in shock #TheGoodWifeSupportGroup #TheGoodWife

— Sluggo (@sluuggoo) March 24, 2014
© Copyright IBTimes 2023. All rights reserved.