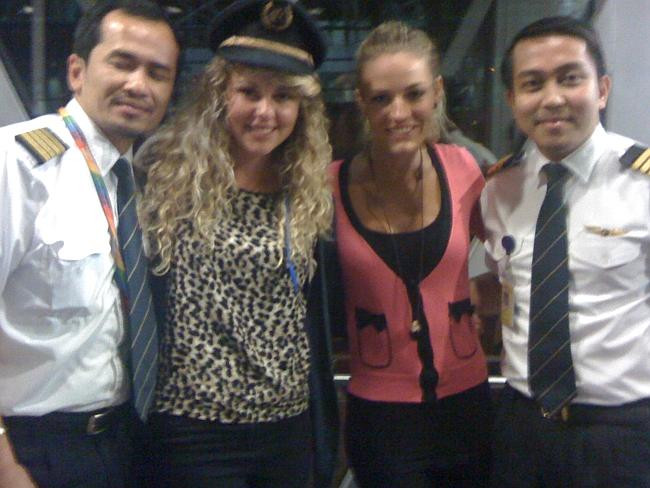 A new theory about the fate of doomed flight MH370 which clears co-pilot Fariq Abdul Hamid has been welcomed by his family.
New research on the MH370 tragedy has claimed everyone on board died up to four hours before the plane crashed somewhere in the Indian Ocean, in March.
In the new theory, captain Zaharie Ahmad Shah is alleged to have cut the air supply by depressurising the cabin on board the Malaysia Airlines flight, killing everyone on board by oxygen starvation.
The theory has been devised by veteran air accident investigator, Ewan Wilson, and subsequently puts co-pilot Hamid in the clear by placing captain Shah firmly in the frame.
Yet Hamid was made a suspect in the investigation by Malaysia police into the incident. He was also painted as something of a feckless womaniser in reports which claimed he flirted with women in the pilot's cockpit.
Relatives have insisted Hamid was innocent of involvement in the deaths of the 239 passengers on board MH370, describing him as a "perfect citizen".
A family friend told the Mirror: "The family feel like Fariq has been investigated like he is a criminal.
"They have taken witness statements from all his close friends, relatives, even his fiancee, taken his possessions away, even looked at his bank details.
"And what doesn't make it any easier is how he has been portrayed in the media as some sort of playboy, inviting girls up to his cockpit and flirting with them.
"Fariq is a good, decent boy, who always attended mosque with his father, and never went out drinking and flirting. He was the perfect citizen.
"I have known him since a child and I can tell you there is nothing whatsoever in his past that could have made him hijack or crash a plane. Nothing."
Wilson's theory appears in his book Goodnight Malaysian 370, the result of a four-month study into the mystery of the jet's disappearance.