Google Cloud takes its operations to the Middle East with new cloud region launching in Doha
The new cloud region in Doha will enable Qatar to economically rise and reach greater levels of digital transformation and evolution.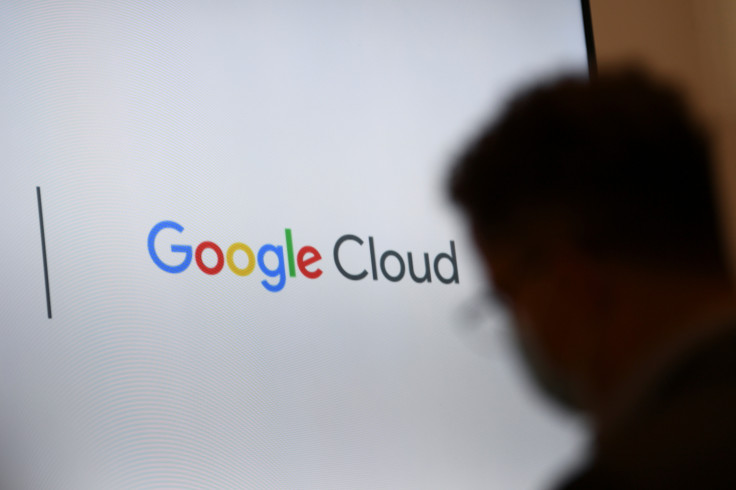 Google Cloud is expanding its cloud regions to the Middle East and will operate out of Qatar's capital, Doha. The announcement was made in cooperation with the Qatar Free Zone Authority (QFZ) and the Ministry of Communications and Information Technology (MCIT) at a launch event with over 1200 guests at the Qatar National Convention Center.
The event was viewed as a key moment relating to the future of Qatar as Qatari Cabinet ministers and executive staff of major businesses in the country were present at the launch. QFZ landed the agreement with Google Cloud in early 2020 for it to be utilised in Qatar and for the new cloud region to be based out of Doha.
Google Cloud's purpose revolves around helping businesses evolve in a digital sense. Through access to Google's cutting-edge technology and resources, organisations can focus on growth and solve any critical issues posing notable harm. The new cloud region in Doha will ensure the demand for cloud services in Qatar and throughout the Middle Eastern territory will be attended to.
Also, it will aid with Qatar National Vision 2030, the framework which will support the nation in having a digital transformation and becoming an advanced and innovative society. This aligns with Saudi Arabia's Vision 2030 and serves as part of the Middle East's desire to become more prominent in the business and financial landscape.
Research from Access Partnership and authorised by Google Cloud reads for potentially positive outcomes in the short-term future. This is as Doha's new cloud region will reportedly push economic activity to greater heights and in doing so will provide up to $18.9 billion in higher gross economic output to Qatar's economy from now until 2030.
Also, in 2030, 25,000 new jobs are poised to be created in Qatar as a result of the new cloud region.
Google Cloud recently opened up a country office and virtual centre of excellence (CoE) in Msheireb, demonstrating its commitment to strongly investing in Qatar and expanding operations in the Middle Eastern region. The launch of the CoE received continuous support from QFZ and its presence has assisted with building up Qatar's technology ecosystem.
Google Cloud's opening in Qatar was aided by the cloud policies which have been set by Qatar's government and MCIT.
President of Google Cloud Go to Market, Adaire Fox-Martin, who revealed the opening of Doha's new cloud region during her keynote at the launch event, spoke of the prospects on the horizon regarding Qatar. She stated: "The economy of Qatar holds tremendous growth potential. The Doha cloud region will be a catalyst for economic development and will create more employment opportunities in the Qatari market as more businesses grow and expand with the power of cloud technologies."
Minister of Communications and Information Technology, Mr Mohammed bin Ali Al Mannai, spoke on the launch of the new cloud region and what it may bring to Qatar's future. He said: "The launch of the first Google Cloud region in Qatar fits into our comprehensive vision to achieve the desired goals of Qatar National Vision 2030, including the establishment of a strong digital infrastructure with internationally agreed standards and policies that will lead us all towards a more efficient economy based on digitalization and technology".
The Minister added: "The new cloud region will contribute to giving impetus to economic and productivity growth and will allow various government and private companies and institutions within Qatar the opportunity to achieve significant efficiency gains by adopting flexible features in dealing with digital technology."
Minister of State and Chairman of Qatar Free Zones Authority (QFZ), H.E. Ahmad Al Sayed, touched on the relationship which had been struck with Google Cloud. He commented, "The launch of the new Google Cloud region in Qatar marks a significant milestone in our growing partnership with Google Cloud that started in 2020 with an agreement to establish Google Cloud's region in Doha. We are proud to provide world-class cloud services from the free zones in Qatar, this is in addition to QFZ's pivotal role in introducing disruptive technologies and advanced digital infrastructure".
The new cloud region operating out of Doha is now part of 37 regions and 112 zones in which Google Cloud offers its services worldwide and that enables more than 200 nations and territories to use cloud services. Various types and sizes of companies in Qatar and the Middle East will be able to benefit from the newest cloud region as they will be able to manage high-level security, data residency and compliance standards such as specific data storage requirements.
Google Cloud evidently has a big part to play in helping revolutionise Qatar and helping the nation meet its vision of forming a digitally-centred land. The Middle East has lofty expectations to become a greater market player and Google Cloud's operations out of Qatar will only help with that.
In other news, Google Cloud is looking to revolutionise the drive-through experience at fast-food restaurants by collaborating with fast-food chain Wendy's. The use of Google Cloud's generative AI tools is set to change how customers place orders.
Also, Google Cloud has recently allowed some businesses and developers to use its service to test out capabilities with artificial intelligence. This is with the hope that AI will reach its maximum potential around the world and bring through a new wave of innovators and developers.
© Copyright IBTimes 2023. All rights reserved.