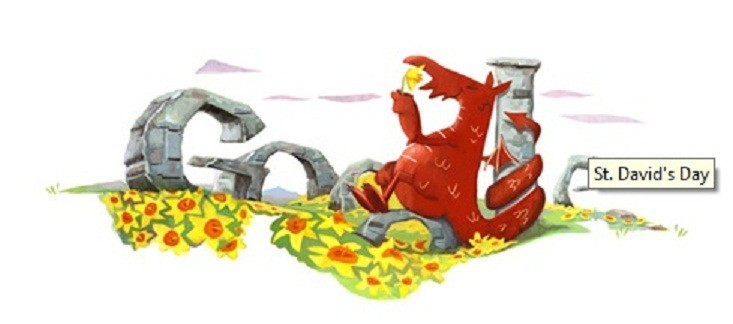 Google has come up with a new doodle to celebrate St David's Day, the Welsh national day which falls on 1 March every year.
St David, the patron saint of Wales, died on 1 March, 589 AD.
Google illustration shows a red dragon sitting on the Google logo decorated with daffodils and is shown on the UK home page of the tech giant.
The animation shows the dragon's tail wrapped around the alphabet 'l' at the same time holding a daffodil in one of its claws.
Though St David's Day is celebrated with much fervour in Wales, it is not declared a national holiday in Wales despite demands from the Welsh for so long.
St David's Day parades would be taking place across the Wales and other festivities like concerts, food festivals and street parties are the order of the day.
In other parts of the world, Disneyland Paris would be celebrating St David's Day making Mickie and Minnie Welsh.