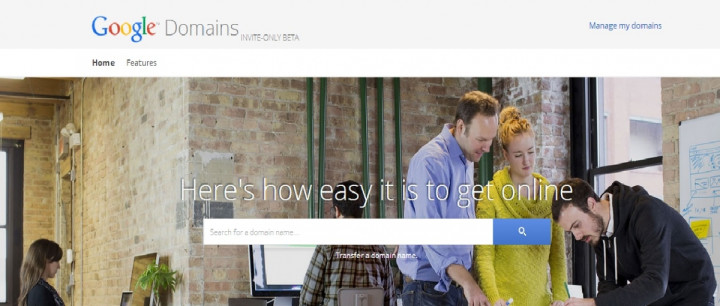 Google is making a foray into the domain registration business, stating that over half of all small businesses are yet to build websites to enhance their operations.
The company said in a Google+ post that it is in the process of building a domain registration service, and will test it by inviting a small number of clients.
According to the internet giant's research, 55% of small businesses still do not have a website, which is "one of the first places people go to find information about a business".
"Businesses will be able to search, find, purchase and transfer the best domain for their business - whether it's .com, .biz, .org, or any of the wide range of new domains that are being released to the Web," Google said about its new venture.
Google is also trying to offer additional services such as mobile website creation tools and hosting services from a range of providers, as well as domain management support. It is working with top website building providers like +Shopify, +Squarespace, +Weebly, and +Wix.com for the purpose.
Google's move comes as more and more businesses are looking to ensure their online presence in line with the ever increasing internet penetration.
GoDaddy, one of the biggest domain name registration firms in the world, earlier filed for a $100m (£59m, €73.5m) initial public offering (IPO) in the US.
In its registration with the US Securities and Exchange Commission (SEC), GoDaddy said it had 57 million domain names under management at the end of 2013. It had revenues of $1.1bn for full year 2013 and $320m for the first quarter of 2014.