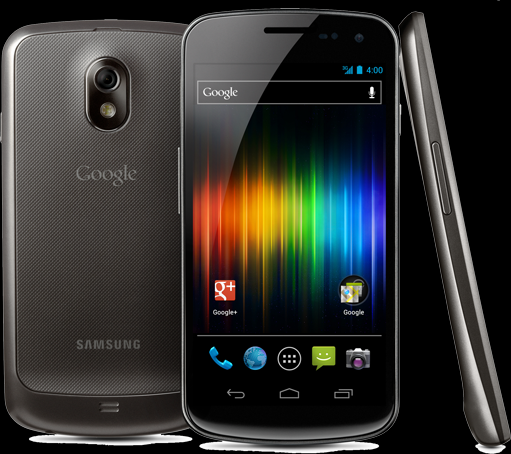 Google's much-hyped third-generation Galaxy Nexus smartphone has been cleared of the injunction barely a week after it was banned in the US, thanks to the Android 4.1 Jelly Bean update. The Samsung-manufactured device has resurfaced on Google Play Store and is expected to resume shipping in a couple of weeks.
Following a violation of Apple's intellectual copyrights with four of its key software features, Google's premium handset faced a ban earlier courtesy of Judge Lucy Koh. According to nvonews, the four incriminating features of the smartphone include universal search, slide to unlock, word recommendations and auto correct during typing. Apple has reportedly put these features under scrutiny, charging them with infringing on its patent rights.
Google's new software update Android 4.1 Jelly Bean is the key to dodge the ban, as the company replaces the incriminating features with substitutes in the update. According to Redmond Pie, the Android-maker's camp is presently abuzz with news of unleashing a flurry of new Nexus smartphones (as many as five) slated for 5 November. Even the release of the famed Nexus 7 tablet might be overshadowed with a spate of new smartphone releases poised to hog the limelight during this year's holiday season.
Just a day ago, the ban was lifted on the Nexus device in the US after Samsung lodged an appeal with the court, citing reasons for removing the conflicting software features with immediate effect. HTC, Samsung, Google and Motorola have all faced injunctions against Apple at some time or the other.
Samsung seems to be a little lucky in barely escaping the ban on two of its premium products - Galaxy S3 and now the Galaxy Nexus. Apple itself has a handful of woes to worry about, when its iPhone 5 finally hits the market. There is a range of impressive smartphones from HTC and Samsung lined up for the battle against the forthcoming iPhone 5. The One X and Galaxy S3 are undoubtedly the biggest threats to Apple's next-gen iPhone, while the increasingly popular Android upgrades (especially Ice Cream Sandwich and Jelly Bean) steal the spotlight from iOS.
In debuting Ice Cream Sandwich update on third-gen Nexus handsets, Google has a lot at stake in its battle for survival against Apple's relentless patent allegations. According to analysts, it is a smart move from Google to dodge the ban with its proactive strategy. The company had earlier stopped selling the handset from its online store in the wake of the ban with a due apology to its loyal customers.
"Sorry! Device on Google Play is not available in your country yet. We're working to bring devices to more countries as quickly as possible. Please check back again soon," read the message on Google's website.