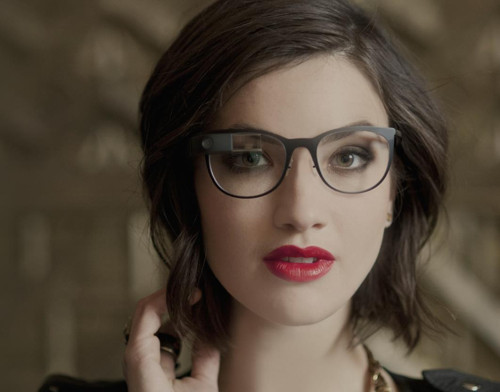 Google Glass has undergone its biggest update since being made available to developers a year ago, with prescription lenses now compatible with the head-warn gadget.
Sold by Google itself, the $225 (£135) lenses sit in a conventional frame and attach to Glass in place of the aluminium band and nosepiece of the basic unit.
Although the Glass itself remains unchanged from a small hardware update rolled out in late 2013, the addition of traditional frames and lenses goes a long way towards making the device appear more natural - something Glass in its standard configuration struggles to achieve.
Titanium Collection
Called the Titanium Collection, Google is offering four different styles of frame called Split, Thin, Bold and Curve. The company has also announced two new tinted lenses ($150) designed to clip onto Glass' aluminium band; these are called Edge and Classic, but are not available with prescription lenses.
Previously Google only offered clear and tinted visors as standard with all Glass units.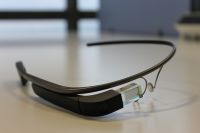 The new hardware is available to Glass Explorers - those who have paid $1,500 to try Glass in its current prototype guise before it goes on sale to the general public - and can be ordered from 28 January.
Alternatively, some Explorers may find the lenses are covered by their health insurer. Google has struck a deal with America's biggest optical health insurer, VSP, to offer Glass frames and lenses at a subsidised price.
Embedded
This link between wearable technology and healthcare could be what Google needs to make Glass a mainstream success, analysts claim. J.P. Gownder of analyst firm Forrester told the New York Times: "The key business model of the year for wearables is becoming embedded into the health care system.
"Selling wearable consumer electronics one-on-one to individual consumers is kind of a tough business. By embedding them into the health care system, you can reach a mass market."
Crucial stage in Glass development
The deal with VSP, which insures one-fifth of Americans, could be a crucial stage in the development of Glass, as Google faces growing resistance from critics who say the device is dangerous to drive with, and a threat to privacy due to its embedded camera.
A US cinema chain recently said wearing Glass is "inappropriate" while watching a film, due to potential copyright infringement. The statement came after a Glass wearer was ejected from a cinema and questioned by police.
By adding a frame and lenses, Glass appears more conventional and socially acceptable. Steve Lee, product management director for the device, told the NY Times he "gets less interaction with people" when wearing Glass with lenses. "It's something society's more accustomed to," he added.
Although Google is yet to announce a public price or exact release date, the company claims Glass will launch "towards the end of 2014."
"This is only the beginning," the company said in a Google+ post.