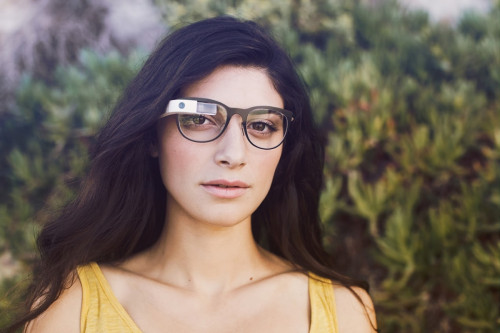 While developers around the world are already coming out with innovative new apps for Google Glass, Google has released a video showcasing new mini games for the device.
"Each game is visually simple and straightforward to play", said a blog post. "We intentionally wanted games that are quick to get into when you have a few, free minutes and just as easy to get out of when you want to turn your attention back to reality."
The video indicates that users can open up games by simply saying, "Ok Glass. Play a game".
The video showcases five games for Google Glass.
Tennis: "Your head's your racket in this rally. The gyroscope and accelerometer team up to precisely gauge the player's head tilts to move left and right."
Balance: Players will have to shift their head from left to right to balance a pile of shapes from falling off their head.
Clay Shooter: Saying "pull" launches a pigeon in the direction that you're looking. Users will then have to use voice commands to shoot them down.
Matcher: This game tests player's memory with its fresh take on the classic card-matching game. The device's gyroscope and accelerometer team up to precisely follow the position of the player's head.
Shape Splitter: Think of this game as a twisted version of the popular mobile game, Fruit Ninja. The difference here is that players will swing their hands in and out to slice shapes in front of the Glass camera.
Technology
The games use Google Glass's gyroscope, accelerometer, voice command and more. Players will also be able to jump directly into each game from the main voice menu.