Google's upcoming 8in Nexus branding tablet will be manufactured by HTC, and not Asus, as reported previously.
The first generation Nexus 7 and current Nexus 7 2013 model were built by Asus. But for the next 8in Nexus tablet, the web search giant has reportedly turned to cooperate with HTC instead of Asus.
HTC-Google Partnership for New Nexus 8
Google is considering to adopt a new design for the Nexus 8 and therefore, switched to a new partner, reports DigiTimes after obtaining information from sources at upstream supply chain.
Besides, Asus has not been so aggressive over the new Nexus tablet orders since Google has limited its partnership and Asus has had no initiative during the development.
With no Nexus device order, Asus will be able to concentrate on its own-brand tablets and smartphone properly.
The sources further mentioned that prior to its cooperation with Asus for the Nexus 7 2012, Google had reportedly tried to reach out to HTC, but the Taiwanese mobile manufacturer refused the partnership as the company was busy with its smartphone business then.
Rumour has it that Google is also not very aggressive about its third generation Nexus tablet since the previous Nexus series has already served the purpose of boosting Android tablet market. Also, the Nexus tablets no longer carry a significant influence in the market.
The Nexus 8 build by HTC is expected to be released in the third quarter of this year.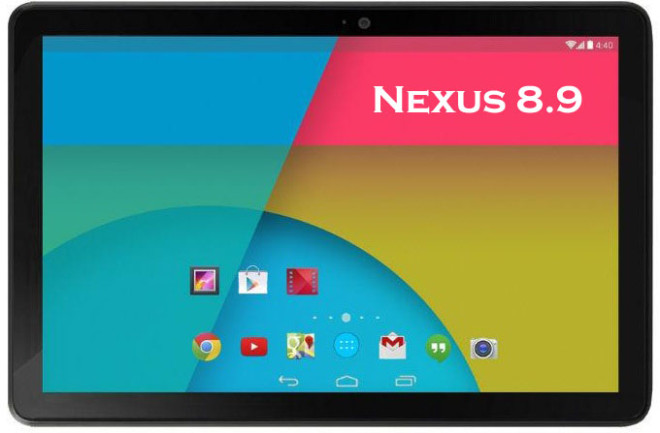 Nexus 8 or, Nexus 8.9
The upcoming Nexus 8, as PhoneArena claims could be the 8.9in Nexus tablet rumoured earlier.
Rhoda Alexander, director, tablet and monitor research at IHS Technology, has earlier revealed that Google Nexus 8.9 will be released later this year with volume production of the high-performance tablet expected to start in either July or August.
"The expectation is that this will be a lower volume product, carrying a premium price tag to support the specifications," added Alexander.
Alexander also hinted the device could cost more than $299 (approximately £178). Not much of the features are known about the Nexus 8.9 except 2K display resolution.