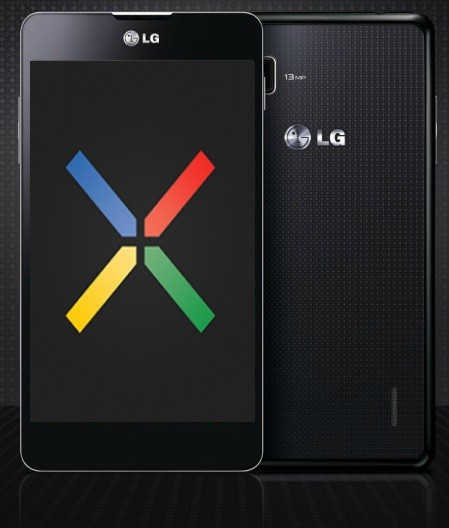 South Korean tech titan LG is reportedly manufacturing Google's next Nexus smartphone, the Nexus 5. A photograph of the new device has been received (but not published) by Android and Me, who quoted the unidentified source as confirming LG as the manufacturers.
The content of the source's email is as follows:
"I can confirm the next nexus is LG Optimus based. The phone looks surprisingly like the Galaxy Nexus and does not have sharp corners like the LG Optimus we already know. It has a silver'ring like the iPhone 3G around the outer edge of the screen which seemed to be similar to the Galaxy Nexus in size but was much better in brightness."
"I couldn't have said if it was larger in the few minutes that I had the phone. Also, it has Nexus written on the back like the Nexus 7 except there is a color element to it. The 'X' is in four colors. There was also the LG logo on the back."
"Android 4.2 in its current state looked exactly like the 4.1.1 we love. There were no tabs on that build version for home-screens as you suggested from your other tipster. What I was amazed by is how fluid everything seemed to be from exiting apps, switching, etc. It seems like they've increased the number of transitions and their types. It still had the hodge-podge mess of multiple communication tools: Messenger, GTalk, Voice and SMS."
The source claims he has access to a hands-on tester for the new phone (he himself, we understand, is not one).
Meanwhile, as far as the launch is concerned, Google and LG are expected to announce a Nexus device - the Optimus G Nexus - at a November event that will also see the release of Android 4.2 (Jelly Bean). The report of a November event also contained suggestions of multiple Nexus models, manufactured by several companies. Therefore, for example, an LG Nexus might be followed by a Sony or HTC Nexus. The only stipulation, the report's anonymous source reveals, is strict production / specification standards.
Finally, in terms of expected specifications for the rumoured LG Optimus G Nexus, an earlier Android and Me report went so far as to suggest a near-tablet like display size of 5 inches.