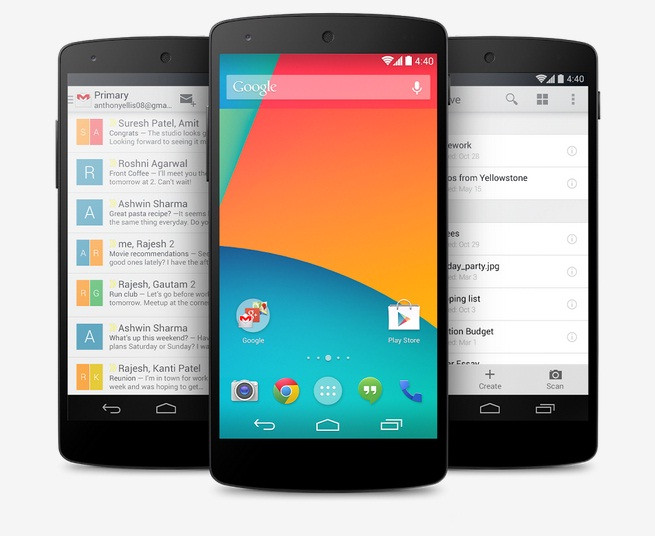 Internet giant Google, which is highly expected to brand its next Nexus smartphone iteration as Nexus X, and release the device during the Halloween season, is now apparently looking at giving a boost to the current-gen Nexus 5 smartphone.
According to a Droid Life report, Google will be offering a one-time free replacement service on damaged Nexus 5 smartphones.
However, Google's free Nexus 5 replacement programme will only be applicable on Nexus 5 devices purchased via the Google Play Store.
The Driod Life report also states that all sort of damages to Nexus 5 devices ordered through Google Play will be covered under Google's free one-time replacement programme.
This means that damage due to cracked screens and water are covered under Google's latest initiative, and users with damaged Nexus 5 smartphones need to send their devices for replacement.
How to get free Nexus 5 replacement?
Users with damaged Nexus 5 smartphones are required to call Google Play's customer care/service unit, and arrange for their devices to be shipped to Google Play.
Upon calling the customer care cell and stating the kind of damage incurred, folks at Google Play will send a completely 'refurbished' Nexus 5 unit, post which the damaged Nexus 5 unit would need to be shipped back to Google Play.
Nexus 5 customers in the US can reach out to Google Play customer care cell at 855 836-3987.
Genuineness of the offer
Google's latest Nexus 5 one-time free replacement initiative is reportedly genuine, according to Gizmodo. However, the offer is seemingly restricted to the United States, as of now.
The Gizmodo report states that Google will charge customers the replacement value of the damaged Nexus 5 unit (to customers' credit card), and then refund the value once the customer care cell of Google Play receives the damaged unit from customers.