Google Pixel and Pixel XL: Hands-on first impressions of the Nexus killers
Replacing the Nexus range, Pixel and Pixel XL are Google's first own-branded smartphones.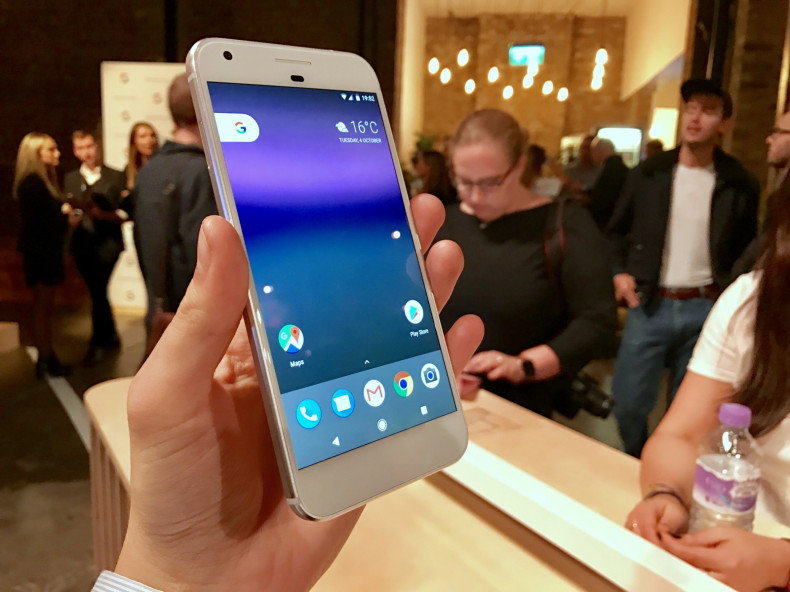 There are no two ways to say this; the Pixel phone is a huge deal for Google. After six years of getting manufacturers like LG, HTC, Huawei and Motorola to make its Nexus phones, Google has taken the reins in both hands and is ready to go it (almost) alone.
We say almost, because the Pixel and Pixel XL phones, as well as the equally new Daydream View VR headset, are actually manufactured by HTC. Not that buyers would notice, because these handsets are universally branded as Google, complete with 'G' logo on their aluminium back. This is an HTC phone as much as the iPhone 7 is made by Foxconn.
Google has followed Apple and Samsung by launching a pair of almost identical smartphones where only their screen size and resolution differ.
The Pixel has a 5in display with a Full HD resolution of 1920 x 1080, while the 5.5in Pixel XL has a Quad HD resolution of 1440 x 2560.
Both handsets have the same aluminium and glass body which feels surprisingly thin and light. The Pixel is broadly similar to the iPhone 7 in terms of thickness and weight, but seems slimmer on first inspection, while the larger Pixel XL has the same size screen as the iPhone 7 Plus, but manages to be shorter and slimmer.
The Pixels look and feel like premium handsets - and so they should, costing the same as the iPhone 7 - but Google's decision to place a glass panel on the rear is strange. It serves no use other than to act as a design quirk, but one which we expect will crack or shatter when dropped. Indeed, a handset we played with at the London launch event already had a deep scratch on its glass back.
More welcome news is the return of the rear-mounted fingerprint scanner, as used by last year's Nexus 5X and Nexus 6P. As well as unlocking the phone, a swipe down with your index finger pulls down the Android notification panel.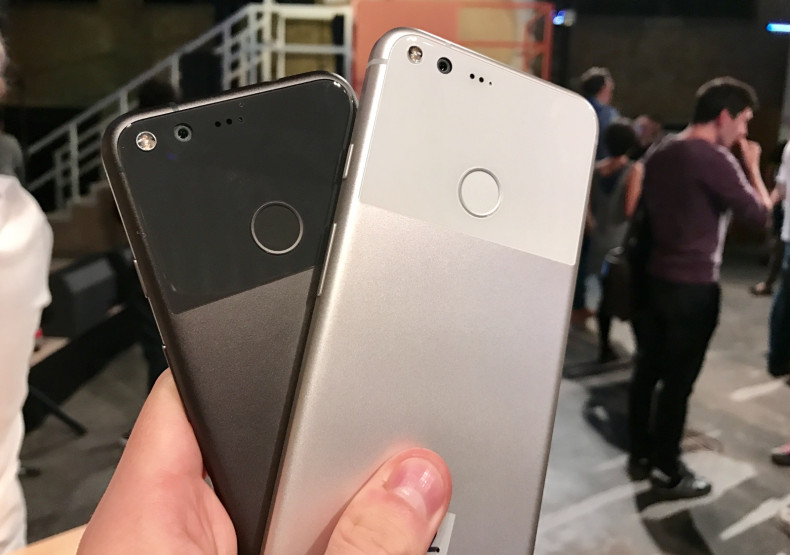 Speaking of Android, the new phones come with version 7.1 Nougat and a new voice-activated personal assistant called, unsurprisingly, Google Assistant. A long press of a home screen icon, or saying 'Okay Google' out loud opens the assistant, which can be used to send messages, perform Google searches, find photos, play music, set timers and much more. The system feels very similar to Siri on the iPhone and Amazon's Alexa.
Performance from the Snapdragon 821, a quad-core processor used by both handsets, felt snappy and the rear 12.3-megapixel camera in particular felt fast. It also produced some good photos in the dimly lit demonstration area. A shake of the phone switches to the 8MP front camera.
Google is offering free and unlimited storage of full-resolution images and video to all Pixel buyers. For those who prefer storing their media locally, each Pixel is offered with 32GB and 128GB storage options.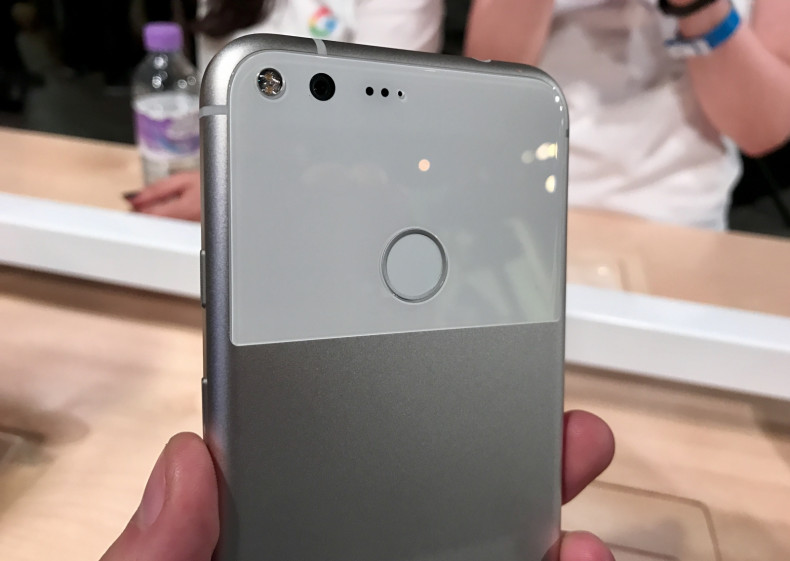 Our initial impressions of the Google Pixel are positive. It feels like a slim, light and comfortable flagship smartphone which has an attractive (if slightly unusual) design and a quality feel to it. A lack of water resistance is a shame, however, and we worry that consumers will be put off by Google replacing the good value Nexus range with a pair of phones costing as much as an equivalent iPhone.
Availability could also be an issue when the Pixel goes on sale on 20 October, as EE is the only UK network stocking it. Carphone Warehouse will sell it too, on a variety of networks.
Not seeing the Pixel in the shops of Vodafone, Three and O2 is a sign of caution from the operators, who may have doubts over its appeal to consumers. Will the Pixel be enough to see Google take on Apple and Samsung at their own game? We will find out soon, once our review samples arrive.
The Pixel starts at £599 for the 32GB version with the 5in screen. This rises to £699 for 128GB of storage. The Pixel XL has a 5.5in screen and is £719 for 32GB and £819 for the 128GB model.