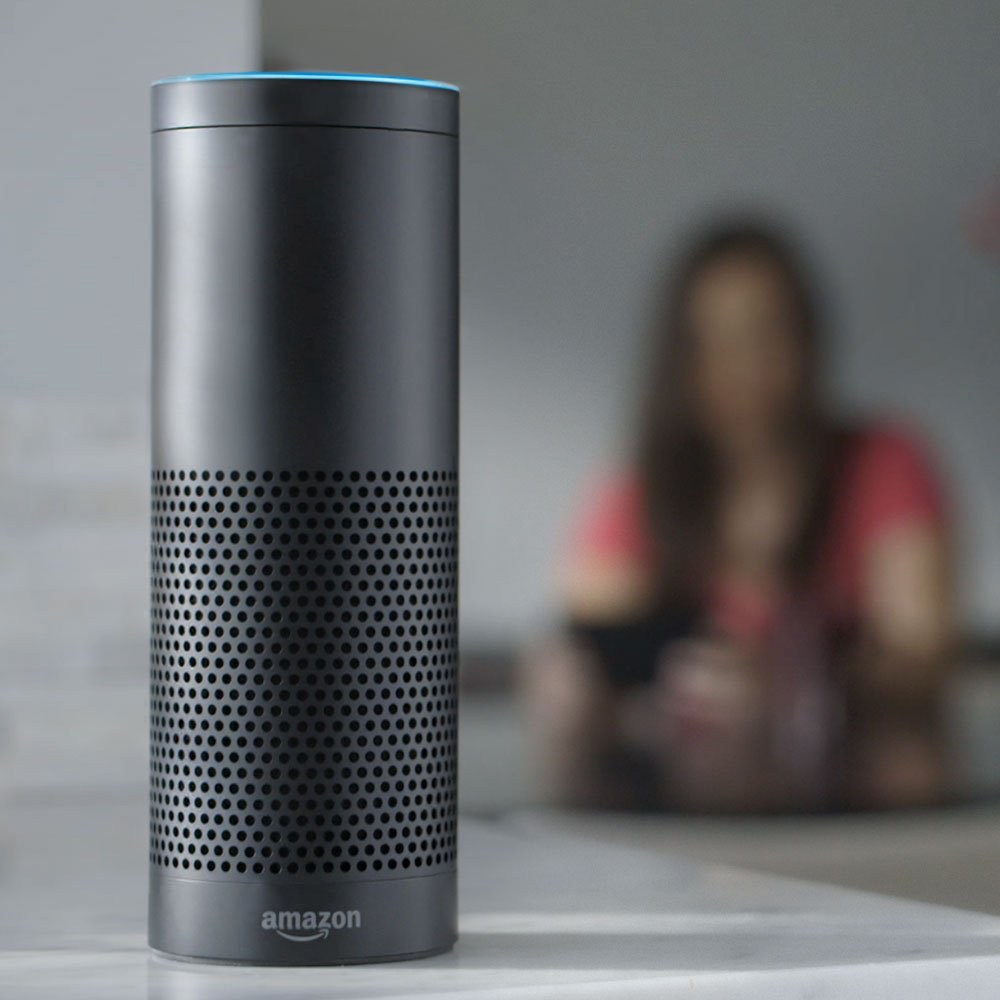 Our dreams of a sci-fi future are becoming a reality as the Amazon Echo – a voice-controlled smart speaker for the home – will be available in the UK and Germany on 28 September for £149.99, two years after it was first made available in the US.
The long-awaited device, which looks like a small, cylindrical Bluetooth speaker, is connected to the internet and uses its voice-activated virtual assistant, Alexa, to perform a plethora of 'skills'. Owners can say 'Alexa' to get the device's attention, then ask it to read out their mail, news headlines and sports scores, and control smart home devices like locks, lights and a thermostat. Think of it like HAL from 2001: A Space Odyssey personal inside a 9.3in-tall speaker (but less sinister).
The Echo has turned into somewhat of a cult gadget in the US, becoming a leader in the market for smart home speakers. It will look to replicate that success in the UK. One US owner even managed to get Alexa to pour him a drink, having hooked his Echo up to a range of spirits bottles.
With the rise of Internet of Things (IoT) and connected devices this could be the hub that smart home owners have been waiting for. Amazon claims speaking to Echo is a much more convenient way of operating lights, for example, than using a smartphone app like Apple's Home.
Echo is powered by its virtual assistant Alexa, learning new tricks and getting smarter the more owners use it. Amazon's powerful cloud computers and artificial intelligence algorithms have made Alexa progressively smarter since it launched in 2014. Users simply say out the word 'Alexa' and proceed with their command. In late 2014 it had just 13 skill sets, but this has risen to over 3,000 thanks to the increasing number of third-party developers and brands being given access to the system.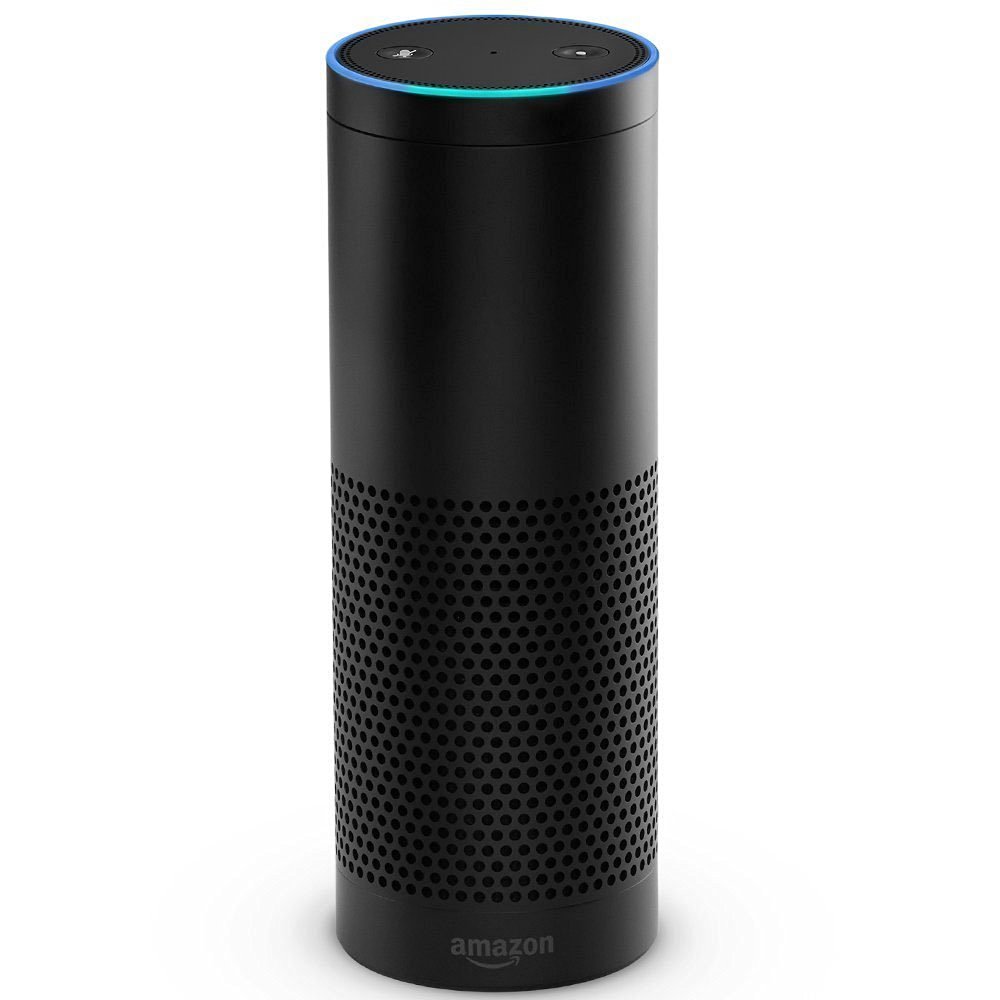 This includes smart thermostats from Nest, Hive, Tado and Netatmo, meaning home owners can control the temperature by simply saying "Alexa, I'm cold" or "Alexa, it is too warm in here". There's also a link-up with Philips Hue lighting system that can create customised lighting in the home. With Echo, users will be able to simply speak out to dim lights or turn them on and off entirely. Echo owners can sync it to work with other household gadgets such as Roombas, coffee machines and Amazon also revealed a "momentum from a number of car manufacturers" including BMW, which will be able to tell you if you've locked your car, then lock it if you forgot to when you parked.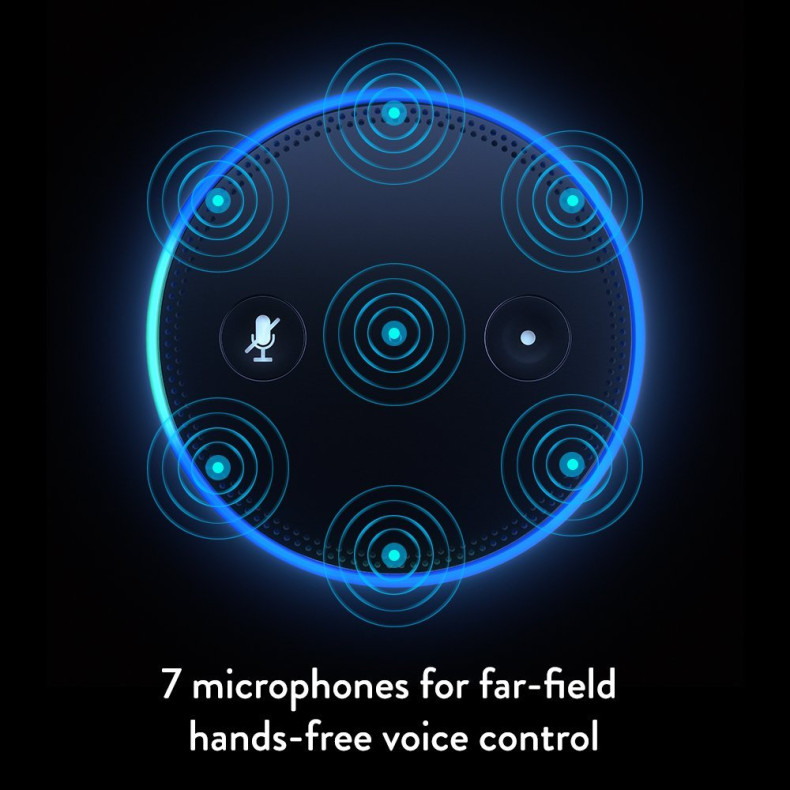 The announcement of a developer kit for the UK means there will be a long list of compatible brands at launch. This leads to a future where users can ask Echo to do anything from order a pizza from Just Eat to booking a taxi through Uber. Another use demonstrated by Amazon at Echo's UK launch is a tie-in with celebrity chef Jamie Oliver, whose recipes you can have read to you by Alexa while you cook.
New Echo skills coming to UK:
Sky Sports
Uber
Just Eat
Jamie Oliver
Guardian
Telegraph
Skyscanner
Spotify
BMW
National Rail
For the UK market Echo has also been tuned to our British tastes, so it'll use correct measurements and spellings, and understand Monty Python jokes, no less. It can also tell jokes too but we'll have to see whether it'll understand sarcasm, however, because that would be so great.
The £149.99 Echo will be available in black or a new white option with pre-orders live now from the Amazon website. Amazon Prime members will be able to take advantage of a £50 discount for a limited time (two days from time of publication).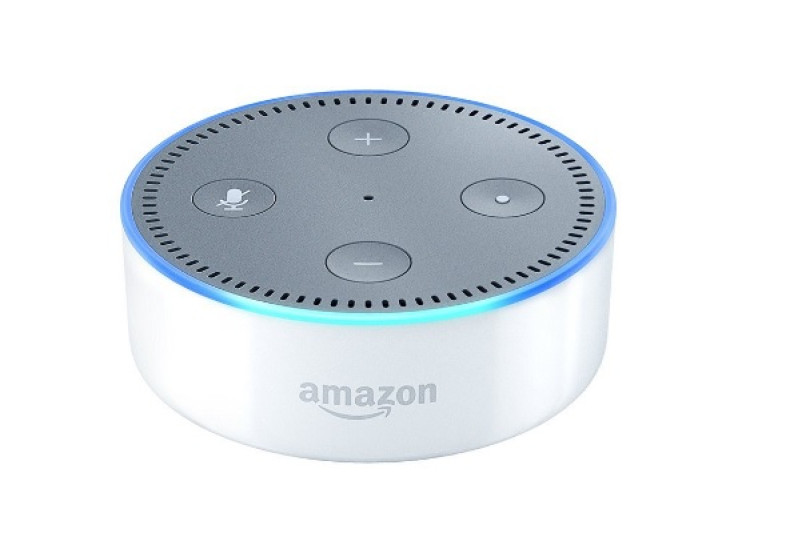 Also at the Echo product announcement Amazon revealed an all-new Echo Dot – a hockey puck-shaped device that has all of the features of Echo, but which requires plugging into an external speaker. This will cost £49.99 at launch, but Amazon is also offering a six-pack deal whereby you only pay for five and get the sixth free – a deal seen during last year's launch of its £50 Fire Tablet - and a 12-pack where you pay for 10 and get two free.