Has a piece of consumer technology ever launched with more weight on its shoulders than the iPhone 7? For what feels like the entire year a steady stream of leaks and gossip slowly revealed a familiar shape. When the iPhone 7 finally arrived it was greeted with a sense of deja vu and even a tinge of disappointment.
Why no design change? Isn't this just another S update? Is the camera really that much better? Where's the headphone jack?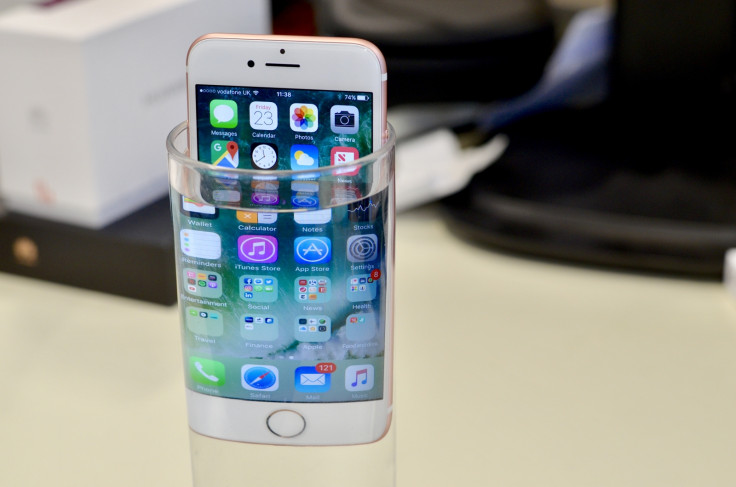 These are all valid questions, of course, but focusing too much on what the iPhone 7 is missing causes us to overlook what is left behind. We have had two weeks to ponder the iPhone 7 and a week to use it; here's everything you need to know.
The iPhone 7 featured here was provided by Carphone Warehouse. Deals start at £42 per month.
---
Yes, the iPhone 7 looks and feels a lot like the iPhone 6S and two-year-old iPhone 6. And yes, the design is starting to feel a little dated compared to what Samsung is producing at the moment. Give it a couple more years and the iPhone would likely switch from 'dated' to 'enduring classic' but for now it is simply less exciting than the Samsung Galaxy S7 and Note 7. Not bad by any means; the iPhone 7 is a practically-sized handset and everything is where you expect it to be (apart from that headphone jack).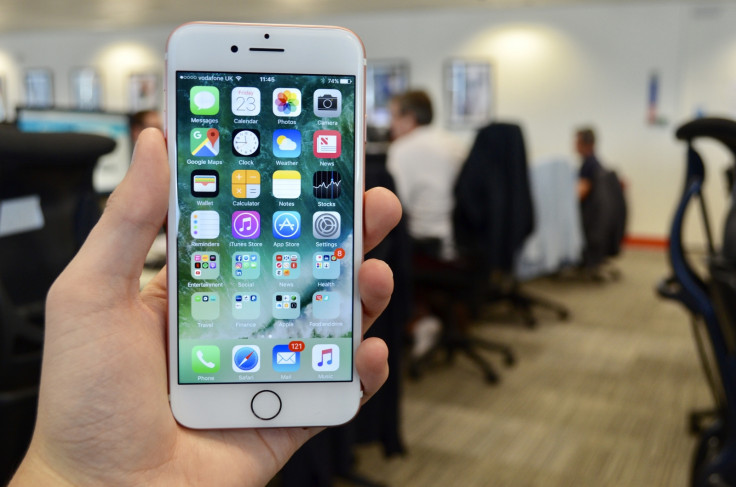 The plastic antenna lines cut through the aluminium body more discreetly than on previous models and the 7 weighs fractionally less than the 6S, but it is essentially the same design.
iPhone 7: A new, motionless home button
The most noticeable hardware change is the home button. It no longer moves at all and instead produced a haptic clicking sensation when you press it. There are three intensities of click to choose from but it doesn't work properly while wearing gloves. It feels weird at first, like the Apple Watch's tapping notification or the iPhone 6S and 7's 3D Touch screen – in fact, it's the same Haptic Engine making the clicks and buzzes. Pressing the home button is felt as strongly on the back of the iPhone 7 as it is on the button itself, kidding you into thinking you're clicking the whole aluminium back with your newly-found superhuman strength.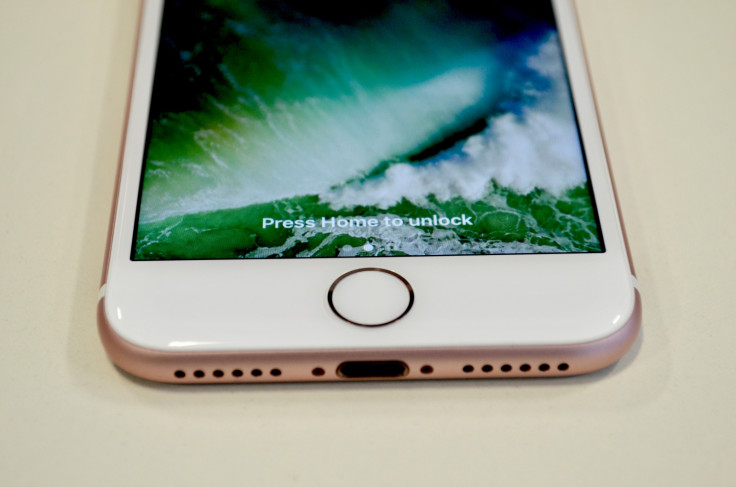 It might seem a daft modification to make when the old home button worked fine, but for starters the new system helps earn the iPhone 7 its IP67 rating – which means it will survive a dip into a metre of clean water for up to 30 minutes. The Samsung Galaxy S7 is even more water resistant, but for safeguarding against clumsiness the Apple's rating is acceptable.
Giving the home 'button' its click is just one of the Taptic Engine's tricks. It subtly taps and pulses when you interact with the user interface; notifications drop down with a thump, scrolling through the minutes of the timer app gives a series of clicks and the vibration to signal an incoming call is stronger and more dynamic than ever. We can see the Taptic Engine becoming an important part of future iPhones, much more so than the stillborn Force Touch.
iPhone 7: Performance, storage and battery
Inside, the iPhone 7 has an all-new, quad-core processor. It has the same basic architecture as processors used by Android phones, where two pairs of chips run at different speeds. In theory this means simple tasks are performed frugally by the low-power pair and more intensive tasks like gaming and video editing are handled by the more powerful duo.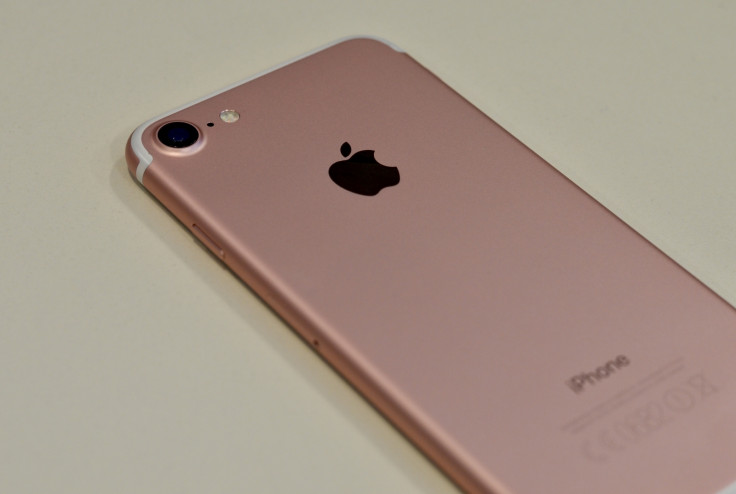 This, along with the faster animations of Apple's new iOS 10 software, makes the iPhone 7 feel like the fastest yet. Switching between applications is satisfyingly snappy and unlocking the phone with your fingerprint is near-instantaneous.
Storage options are 32, 128 and 256GB, meaning every option has doubled since the iPhone 6S and Apple has finally ditched the feeble 16GB model. Unfortunately, a weaker pound in the wake of Brexit means prices have gone up across the board. The three versions of iPhone 7 cost £599, £699 and £799 respectively.
Battery life has improved over the 6 and 6S, and despite some reviews stating the iPhone 7 failed to see out a full day without recharging, we usually saw between 25% and 40% left at the end of a full day.
iPhone 7: Cameras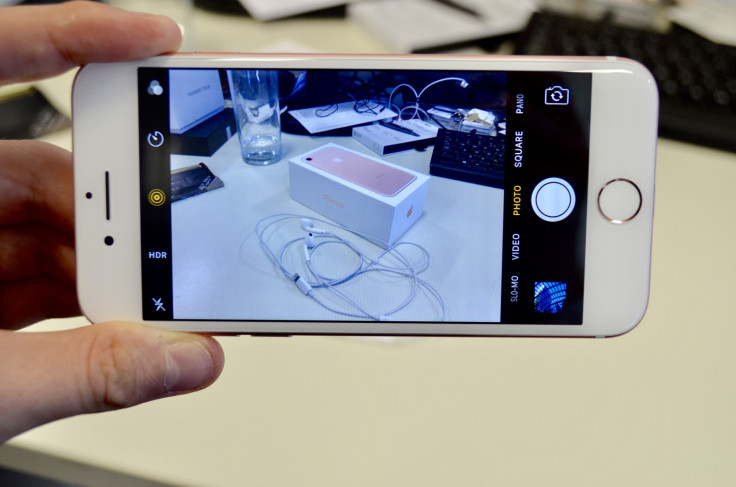 Also benefiting from a speed boost is the rear camera. It has the same 12-megapixel resolution as before, but a new f/1.8, 28mm lens with optical image stabilisation (OIS) makes for faster, brighter photos, more light hitting the image sensor at night and smoother video. The OIS (previously exclusive to the larger iPhone Plus) and brighter lens work to capture much more light in dimly lit settings without resorting to the (also new and improved) flash.
The 7's camera can produce a better 'bokeh' effect than any to go before, blurring the background of images to make the subject pop. The iPhone 7 Plus' dual-lens camera will perform even better in this aspect once the iOS 10.1 software update arrives soon. The iPhone has always had an excellent camera and the 7 continues that legacy with aplomb. An increase from six to seven megapixels also helps to make the front camera one of the best around.
iPhone 7: Display
Photos look good when uploaded to Facebook and Instagram, but where they really shine is on the iPhone 7's own screen. It has the same 4.7in size and 750 x 1334 resolution as the iPhone 6 and 6S (and the same pixel density of 326 per inch), but is blessed with a wider colour gamut. It looks superb, noticeably better than before and so good that DisplayMate described it as "visually indistinguishable from perfect". High praise which we are happy to agree with.
iPhone 7: Headphones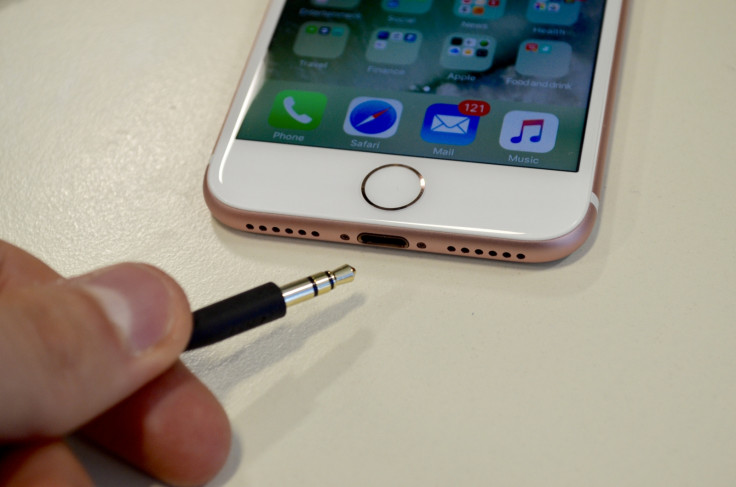 All of these updates are welcome but none stand out as the iPhone 7's unique selling point; it's best feature; the cherry on top. No one update is enough to provide a compelling answer to the question: "Why did you spend £799 on a new phone that looks like your old one?".
Unfortunately, the iPhone 7 will be forever remembered as the phone that killed the headphone jack.
There are three replacement solutions:
The included EarPod earphones, which plug into the Lightning port
An included adapter (also available from Apple for £9), which lets you plug other headphones into the Lightning port
Bluetooth for wireless headphones and Apple's upcoming AirPods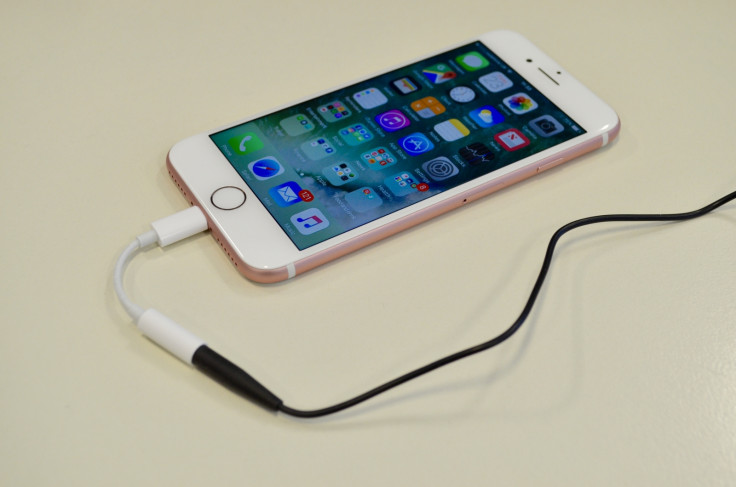 The first offer the same just-about-passable-because-they're-free sound quality EarPod users will be used to. They aren't all that good and the leak sound as badly as ever, but they work okay. The problem here is how you cannot charge and listen to music at the same time.
The adapter is an unsightly but simply solution and works fine, although we found the in-line remotes of some headphones stopped working. Your own headphones are now iPhone 7 compatible, but the charging problem remains unless you spend £35 on an adapter.
Bluetooth audio is undeniably the future and one we have embraced for several months now. It impacts battery life, but the upside of being cable-free is more than worth it. Paired to the Bose QC35s, the iPhone 7 worked flawlessly. Audiophiles know wired connections produce better music than Bluetooth, and although there's no perfect solution here these are relatively early days. Apple was branded mad when it stripped the MacBook of its DVD drive, but now it is considered normal. Give it time.
Our verdict
Having plagued Sony for years, the curse of smartphone stagnation is knocking on Apple's door. Given the rapid rate of progress over the last nine years it was inevitable that eventually the iPhone would become an annual evolution and no longer a revolution. The iPhone 7 is still one of the very best smartphones on sale today and it is of course the best iPhone for those who don't want the gargantuan iPhone 7 Plus. But it perhaps isn't worth buying if you already have the 6S.
There is a strange mentality among technology reviewers and analysts that every new product must be leagues ahead of its predecessor and appeal unanimously to everyone owning the year-old model. But what about everyone who owns an iPhone 6, or an iPhone 5? As we write this we can even see an iPhone 3GS still going strong. For these people the iPhone 7 will be a spectacular upgrade which will see them through another two, three or even four years. Just because the iPhone 7 doesn't appeal to Apple die-hards who upgrade annually, is isn't automatically an inferior phone.
Killing the headphone jack is a shock and a bit of a pain for now, but in two years' time no one will care. They will either adjust their charging habits or buy Bluetooth headphones and never look back. As an update the iPhone 7 is not a match for the 4, 5 and 6, but as a phone in its own right it is still every bit the match for Samsung.