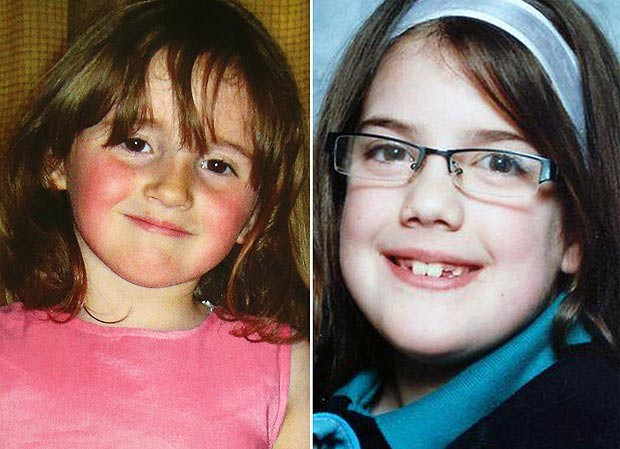 Google has pledged £3 million to fight child pornography, after criticism that it has not done enough to stop the spread of harmful online imagery.
The internet giant was last week reported to have been "shamed" into pledging an initial £1m to the UK-based Internet Watch Foundation.
It now says a further £640,000 will go to the US National Centre for Missing and Exploited Children, while £1.2m will go towards Google's own Child Protection Technology Fund.
Similar bodies in Brussels, Canada, Australia and Latin America will also receive funding.
UK Culture Secretary Maria Miller will chair a Whitehall summit on online protection on Tuesday 18 June.
Security issues are likely to be raised following revelations concerning the US Prism spy programme, but the main focus will be on child pornography, with the issue particularly emotive following recent murder convictions of paedophiles who had viewed child pornography.
Stuart Hazell, who murdered 12-year-old Tia Sharp, and Mark Bridger, who killed five-year-old April Jones, had both viewed images of child abuse online.
Google representatives will attend the summit along with executives from Microsoft, Twitter, Yahoo, Facebook, BT, Sky, Virgin Media, TalkTalk, Vodafone, O2, EE and Three. They will be joined by communications minister Ed Vaizey and Home Office minister Damian Green.
Google has said it plans to use "hashing" technology to remove images of child abuse by giving each picture a web "fingerprint".
Scott Rubin, director of communications and public affairs at Google, said: "We have a zero-tolerance attitude to child sexual abuse imagery online. The fight to remove these images from the internet is a global one, and we hope these measures will help in that important battle."
The extra cash will enable the Internet Watch Foundation to double the number of analysts it employs to nine full-time "internet content analysts" and one part-time.
John Carr, a government adviser on child internet safety, said: "In all my time working in this space no company has ever devoted anything like this level of resources to working with civil society organisations to attack online child abuse images.
"This should focus the minds of other industry leaders in relation to how they are going to join the fight."
Susie Hargreaves, who heads the Internet Watch Foundation, said: "We know that the best way to tackle some of the most horrific content online is by working with others from all over the world to combat this on a global platform.
"These funds, made available internationally, will allow international experts to target images and videos of children being sexually abused with the best technology based on the most technically progressive ideas."
Google acted after revelations that it donated just £20,000 to the IWF each year. Its new donation is worth more than ten times that, at £250,000 a year.
Critics dismissed the figure as a drop in the ocean compared to the firm's UK profits. The company has also been criticised for its aggressive tax avoidance, paying just £6m in corporation tax, despite sales of £3.2billion in 2011.
The government welcomed the donation, but called it "just a first step".
A spokesman for the Department of Culture, Media and Sport said: "It's good news Google have responded to next week's summit so positively by donating £1m to the Internet Watch Foundation, but it's just a first step.
"Parents are rightly worried about what their children have access to online and given the proliferation of child abuse imagery, we need a committed emphasis on tackling the problem."