Google is set to put into production a 7in tablet with advanced vision capabilities as part of its Project Tango, according to new reports.
Around 4,000 prototypes of the device will be produced beginning next month, according to the Wall Street Journal, which cited sources briefed on the plans.
The technology used in the new tablet will enable users to create 3D maps and images, which could be used to layout indoor environments and enable immersive video-gaming, locate store items and even help the visually-impaired to navigate safely.
"Project Tango is an attempt to create a mobile device unlike like any other," the project's website explains. "A mobile device that shares our sense of space and movement, that understands and perceives the world the same way we do."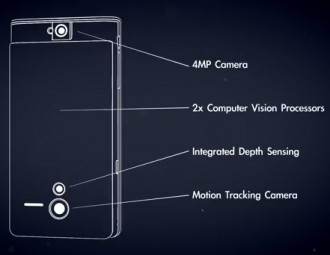 Through Google's Advanced Technology and Project group, a development team produced a device capable of capturing 250,000 3D measurements every single second.
Two cameras capture the data, one a traditional 4 megapixel camera and the other a motion-tracking camera. An integrated depth sensing chip then feeds the information into two computer vision processors that combine the data into a single 3D model of the environment.
It is understood that the first few thousand units of the tablet, much like Google did with the smartphone prototype released earlier this year, will first be given to developers to help develop the technology and better understand its practical applications.
Google has stated that it will not comment on rumour or speculation but the tablet will reportedly be shown off at the firm's forthcoming developers' conference Google I/O next month.