Google's stock has dropped more than nine percent after the internet giant accidently released its third-quarter results early, revealing a 20 percent drop in profits.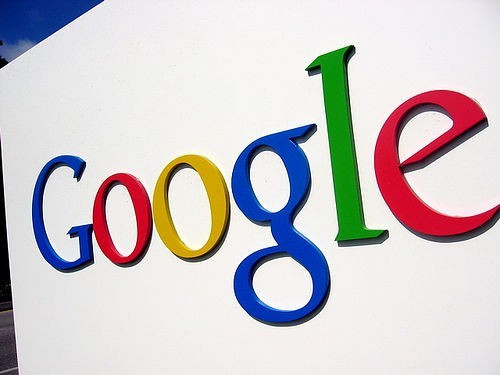 The results, leaked while the Wall Street stock market was still open at 12:31 EST (17:31 BST) rather than the scheduled release time of 17.30 EST, showed it earned $2.18bn (£1.35bn) in net income, down from $2.73bin in the third quarter a year ago.
Google shares were then suspended after being more than nine percent down at $687.30, amid fears that the stock would crash.
The release of the figures, filed by the Securities and Exchange Commission, began with the phrase "PENDING LARRY QUOTE" referring to Google chief executive Larry Page and implying that an incomplete document had been sent before the results were not ready for publication.
There was no immediate explanation as to why Google's statement was filed several hours before planned, but the company is blaming its printers for the leak.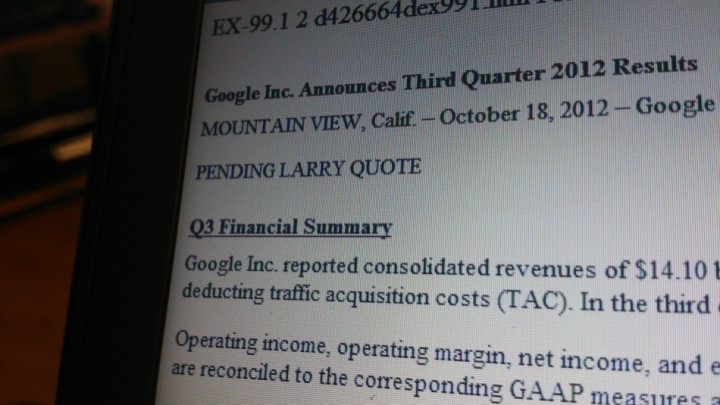 In a statement, Google said: "Earlier this morning RR Donnelley, the financial printer, informed us that they had filed our draft 8K earnings statement without authorisation.
"We have ceased trading on Nasdaq while we work to finalise the document. Once it's finalised we will release our earnings, resume trading on Nasdaq and hold our earnings call as normal at 1:30 PST."
Much of the large drop in Google's share price is being blamed on the early release of its results, rather than the disappointing results themselves.
Google's recent £7.9bn acquisition of Motorola Mobility may well have been responsible for much of the 20 percent drop in profits, as the phone-maker made an operating loss of almost double that of the second quarter.
Motorola posted revenue for Q3 of $2.58bn - $1.78bn if which was from mobile and tabet sales - and an operating loss of $527m.
The search company hopes that its shares will open for trading again before the end of the day, although it is not yet clear if traders who sold based on the premature news will be compensated.
Harvey Pitt, former chairman of the SEC said that this incident highlights the increased use of technology in posting such results, and that questions will be asked if Google had the right processes in place to deal with what happened here.
"The SEC has a great deal of authority to say companies can not allow sensitive information to be disclosed in this potentially damaging way, Pitt told CNBC, adding that the "SEC could take action against all players - Google for not having the policies in place to stop this happening, and Donnelley's for not sticking to whatever policies are in place."
RR Donnelley said in a statement: "We are fully engaged in an investigation to determine how this event took place."
UPDATE: Google began trading again two hours later and closed the day eight percent down at $695