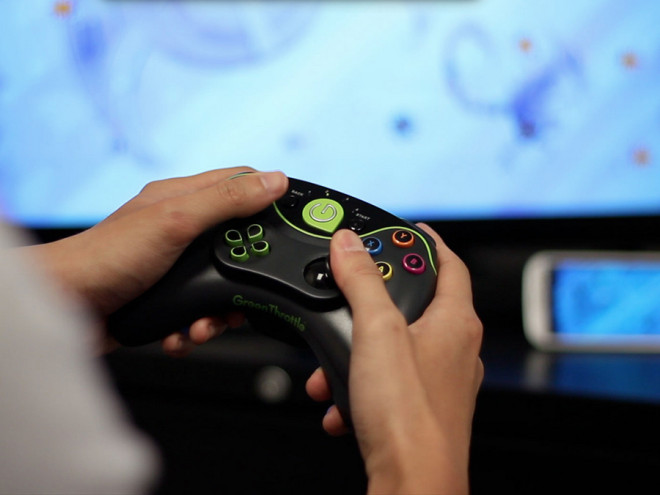 Google has confirmed rumours that it is to buy at least part of the gaming device manufacturer Green Throttle Games.
The acquisition has led some industry experts to speculate that the search giant could be planning to produce a TV set-top box or even its own games console.
California-based Green Throttle is known for manufacturing the Bluetooth Atlas controller, capable of wirelessly connecting to mobile devices, as well as the Android Arena app that transforms smartphones and tablets into makeshift consoles.
Launched in 2012, the service was unexpectedly pulled from app stores late last year as the company ceased trading in certain areas and leaving only a hint on its website that it would be continuing in a different direction.
"Current owners of Arena and Atlas controllers will notice little change to functionality," a statement on the website read. "However, no more Green Throttle supported titles will be added to Arena going forward."
Two of the company's co-founders, Karl Townsend and Matt Crowley, will be joining Google as part of the deal, bringing with them expertise that could be aimed towards developing a set-top box in competition with other tech firms already establishing a presence in the sector, such as Apple.
Last year, it was reported by the Wall Street Journal that Google was developing a prototype for an Internet-to-television streaming device, as well as an Android games console.
Google has not confirmed whether either report is linked to the latest acquisition.