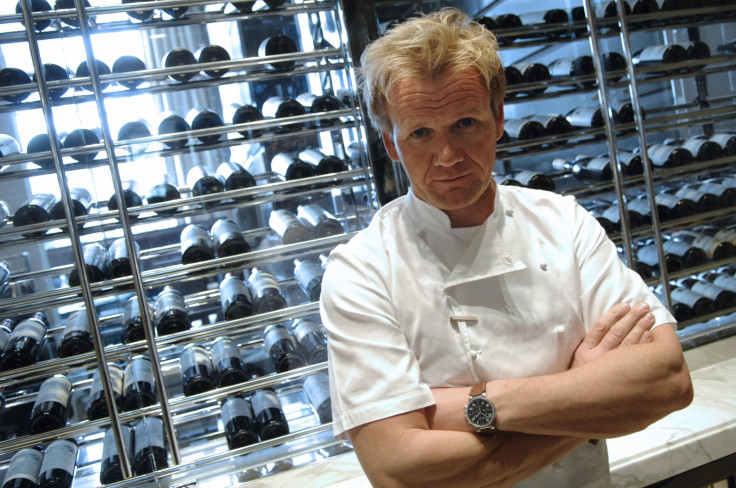 Most often Gordon Ramsay makes other people cry, but fans may soon get a chance to see him being tortured. The celebrity chef announced on 6 July that he will play traitor to his taste buds and eat a pineapple pizza.
Ramsay had previously made it very clear that he thinks the idea of putting the fruit on a pizza is outrageously wrong. Now, watching him bite into the exact same thing is bound to be a treat for many of his fans.
However, it will come at a price. The 50-year-old will only do it he manages to collect 500 donations for the Gordon and Tana Ramsay Foundation by 11.59pm ET on 7 July. The contributions will go towards the Great Ormond Street Hospital in London, which is considered one of the world's leading paediatric centres.
"I've got a proposal for YOU: if we can hit 500 donations in the next 48 hours, I will eat this f**king god-awful PINEAPPLE pizza on Facebook Live," Ramsay posted on Facebook. "Don't forget, your donation also gives you the chance to be my VVIP on #thefword. So click the link in the bio or go to omaze.com/pineapple and donate NOW !"
The donations are meant for his Omaze charity raffle, and along with getting the angry chef to bite into a food he does not like, the raffle's lucky draw offers a spot at the VVIP table on Ramsay's show The F Word.
"That means you'll get a front-row seat as foodie families face off in the kitchen, and you'll get to eat (and judge!) the food as one of the show's VIP diners," the Omaze site explains.
"And for the main course, you'll also get a special meet and greet with Gordon himself, where you can talk about food, ask questions about cooking, or just hang out and get to know each other."
The lucky winner will also be provided with flight tickets and hotel stay.