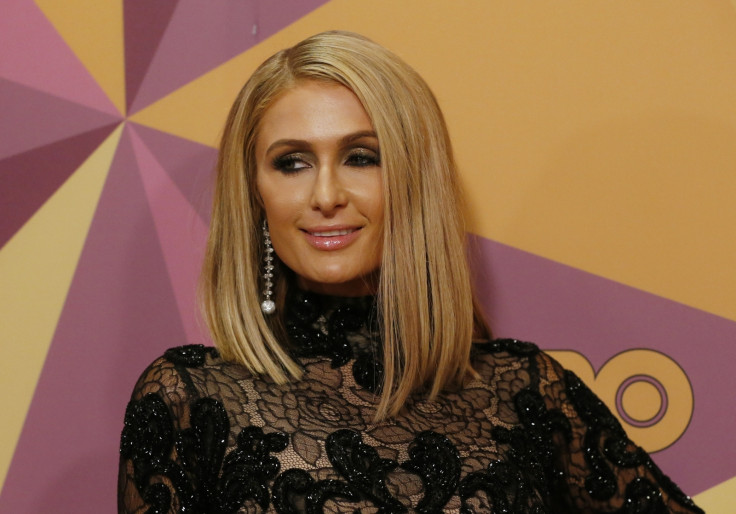 Paris Hilton took to social media on Saturday (20 January) to share a saucy photo of herself.
Wearing a strappy silver outfit that barely manages to cover her modesty, the 36-year-old socialite is seen with her back towards the camera, flaunting her derriere. She is not wearing any undergarment and the outfit is held together with numerous strings. The angle of the shot helps her beat Instagram's strict policy on sharing explicit content on the photo-and-video-sharing application.
Slightly turning her head and keeping her hands behind her back, she lets her long locks fall over her chest. She teams up the outfit with silver high heels and accentuates her look with black lipstick, black nails and mascara on her eyelashes.
"Ready to #TieTheKnot," she wrote alongside the photo she has shared with her 8.1 fans on the social media platform.
Fans are freaking out over the picture, which racked up more than 219,000 likes in just a couple of hours.
"How do you get your body fit and look great? Please share @parishilton you are beautiful inside and out. You help people who are in need of help. Beautiful attitude," a fan commented, while another added, "I love ❤️ this photo! The artistry of it! The Beauty of it!"
An admirer said "gorgeous as ever" and congratulated Hilton for getting engaged to her boyfriend Chris Zykla, who proposed marriage to her during a romantic trip to Aspen recently. Someone else added, "Love this, best wishes planning your special day."
While Hilton is ready to tie the knot with Zykla, she wants to walk down the aisle a couple of times with her fiancé.
"I feel like I want to do a couple [weddings]" she told Extra. "For my 21st birthday, I had five parties, so maybe for the wedding I will have a European one, an American one, one for everyone around the world."