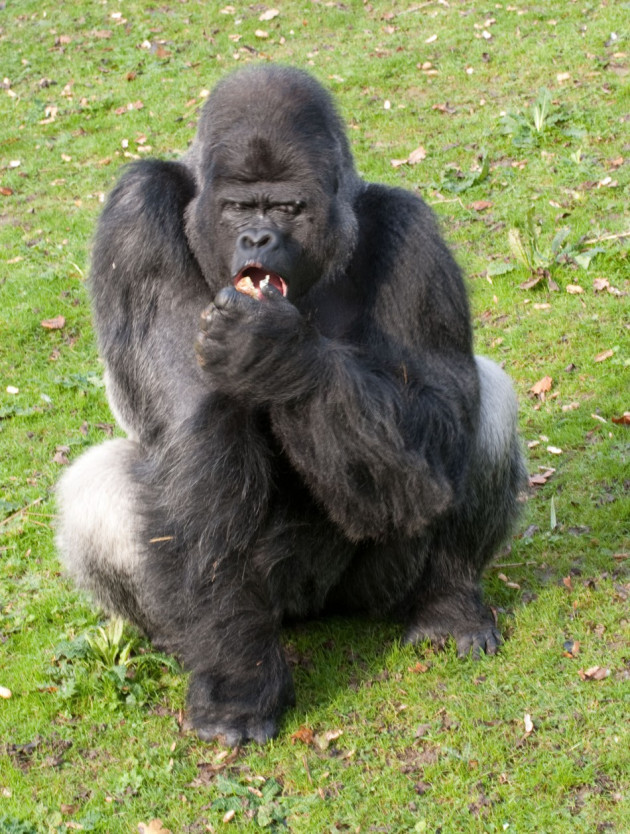 A family of gorillas are to return to Africa from rural Kent to repopulate a forest where the population has been decimated by poachers.
The 11 gorillas, comprising Djala, a 440Ib silverback male, his harem of five females, and five offspring, will fly from a private Kent zoo to the Bateke Plateau national park in Gabon.
The John Aspinall Foundation, which is undertaking the project, believes it is the first time a whole family of gorillas has been reintroduced into the wild together.
"Our view is that the key purpose of zoos should be to try to protect and enhance such endangered species, and try to ensure their survival in the wild," said Amos Courage, who is in charge of the project.
Howletts and Port Lympne zoos were established along with the foundation by Courage's stepfather, the late John Aspinall, who ploughed his gambling fortune into conservation projects. The foundation has established a strong reputation for breeding rare and endangered animals and successfully reintroducing them to the wild.
This is the first time most of the gorillas will have seen their native habitat, but for Djala it will be a return home. Three decades ago his parents were murdered in front of him by poachers and when a French uranium prospector saw a group of villagers about to boil him alive and eat him swept down and rescued the baby primate in his helicopter before giving him to the foundation.
Staff at the zoo have been introducing plants such as field maple into the gorilla's diets to acclimatise them to the foodstuffs to be found in the wild.
Once there, they will slowly be reintroduced to the forests and supervised while they learn to fend for themselves.
The foundation boasts an 85 per cent survival rate for the 60 gorillas it has introduced back into Africa, and hopes the strong family bonds will reduce the chances of one of the gorillas becoming isolated, boosting their chances of survival.
Gorillas are hunted for their meat, which is considered a delicacy.
Aspinall became renowned in the 1960s for unorthodox views that involved encouraging his small children to play with wild animals, including wolves and tigers, to establish trust between them.
Staff were also encouraged to have close contact with animals, which has led to five of them being killed.
Aspinall's son Damian, who now heads the foundation, recently released self-shot footage of his own two-year-old daughter playing with gorillas.