Gotham Episode 9 Online Streaming: Batman Villain Harvey Dent/ Two Face Debuts on Show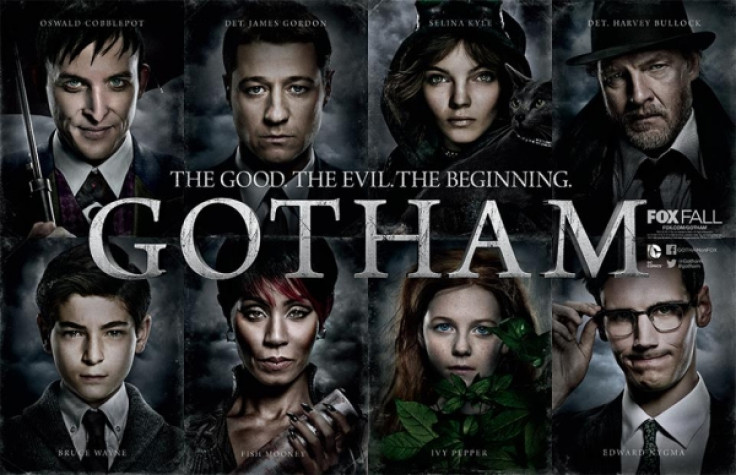 The title of Gotham, episode 9 - Harvey Dent pretty much reveals what the upcoming episode will focus on. Fans will get to see the origin story of another one of Batman's arch nemesis - Two Face/ Harvey Dent.
The official synopsis of the upcoming episode reads, "Trying to close the Wayne murder case, a young Harvey Dent (guest star Nicholas D' Agosto) and Gordon team up, much to Mayor James' (guest star Richard Kind) chagrin. Meanwhile, Penguin makes contact with Mooney's (Jada Pinkett Smith) secret weapon, Liza.
Actor Nicholas D'Agosto, who plays the role of Harvey Dent, recently revealed that his character will become a regular in the second season of Gotham.
"I become a regular in season two," Zap2it quotes him as saying. "So you'll see a lot more of me in season two, which we all hope happens."
D'Agosto added that Batman fans should expect hints about Dent's future as Two Face in upcoming episodes.
"He puts himself in a position where he puts a lot on the line," D'Agosto said. "Some of the things that come out of that foreshadow who he will eventually be."
Meanwhile, the episode's promo clip shows a young Bruce Wayne starting to test his limits. One scene suggests that he's testing just how much he can stay underwater. Another scene shows the future Batman learning how to throw a punch, reports KpopStarz.
'Harvey Dent' airs on Monday, 17<sup>th November at 8:00-9:00 pm ET/PT on FOX.
Click here to watch the episode online via live stream.
The episode will be made available online on the show's official website. Click here to access.
© Copyright IBTimes 2023. All rights reserved.